These are not tips meant to be solely taken for happiness, you can find tons of happiness inspiration nestled within all sorts of magazines and websites! However.. these are tips I have found to be true. Accept them and make them work for you and you'll find some delicious new happiness.
Copying
Taking inspirations from other artists and making them work in a way that is very you and your style can be ok but make sure you're aware of where you got it from. If what one person is doing inspires you, also make sure others know about it. Recognize and honor those who inspire you, they wont forget you as easily when they're rising to the top.
It's important to realize we do not live in a box closed off from the outside world and everyone's work is everywhere. I used to get really upset about this. Still do sometimes.. but what's the point?
Be aware that if you're using another artist's work without their permission in any way to benefit yourself or to gain profit, you should be strung by your shoelaces to the nearest tree until you come to your senses. The importance of the world and the internet is that we all have an opportunity to express OURSELVES. Not our neighbors.
Copycats
Let go of your superiority complex if you have one. People are going to copy you if you're doing something groundbreaking, it's not a new tale. Instead of trying to monitor the whole world (impossible even for Bush), accept that imitation is the sincerest form of flattery. Can you imagine if Andy Warhol exerted energy making sure no one copied his work? You're inspiring others. Be proud of yourself. Artists have inspired other artists since the beginning of time. That being said DON'T COPY. Find inspiration but BE YOURSELF.
Research
Study daily, anything you have an interest or passion in. Continue learning about it and never stop — let your passions guide you and your dreams. Live your life doing what you love and enjoy everyday you have alone and with those you adore to the utmost. Share your passions and research, in this way we're always learning about new things from each other. Master your craft and you will find true happiness and satisfaction inside.
Flamers & Trolls
Everywhere that there are amazing and positive, creative, successful people you'll find a group of jealous and conniving. They feel that instead of working on their own dreams they'd prefer to shatter yours and inspire you to fail. Don't ever give up and let them win — be true to yourself and you'll attract friends that are true to you, too. Everyone has people that do not like them, everyone clashes with someone. Don't ever beat yourself up for it, focus on those you love and that love you. Always be open to new friends. You only live this life once, spend it with and thinking about the positive relationships you have and move on from the negative. They'll only cause you pain in the end and it's usually taking away from your family and friends that stood by since the beginning.
Memories
Or souvenirs of the mind. Collect good memories and let go of hurtful ones. Be aware that you cannot change the past and your new life starts today. If you feel there is something missing from your life that you see in your memories — realize that is a charm to be shared with only you and whomever you may experienced it with. If you can locate them let them know what they mean to you, if you cannot mentally thank them for the wonderful adventures and move on to have new ones. When people separate it can be for a million reasons, all that matters is the memories they shared. Don't focus on what you had, focus on what you have. It's nothing but a Polaroid to hold sentimentally in your mind, let it inspire you to spend new amazing times with the people you care about now.
Compassion
Be a little bit more compassionate! Not only will it improve your happiness but it will improve the receiver's happiness as well. Even if you feel fake, like you don't mean the help you are extending, keep offering and building character because soon you will feel it. You'll feel better for being reliable, too. 🙂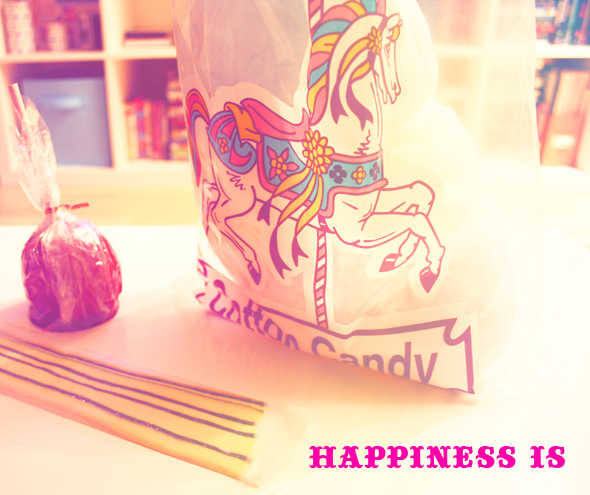 It also doesn't help to take a trip to your nearest carnival and grab some cotton candy or a candy apple or saltwater taffy! If you were really feeling indulgent you might get all three, haha.