Welcome to Miseducated, where my motto is: live inspired and unconventional.
I created this brand to release my nostalgic obsessions and visual communications into the atmosphere. I enjoy both creating and sharing art; this is why Miseducated was a blog first. There are so many lip-smacking aesthetic inspirations and designs that can be found today, if just you look! There is an abundance of inspiring people and places around the world to open our eyes to. Let's get comfortable embracing the unconventional.
Miseducated is the official brand for all Pop Cult Pins, the Miseducated Collection, the original Deericorn, and all pop art by Amber Renee. I so appreciate all of the continued love and support for the shop here, and look forward to making new goodies for you to go gaga over! Thank you so much for joining me on this journey.
New here? Get to know me & my blog contributors.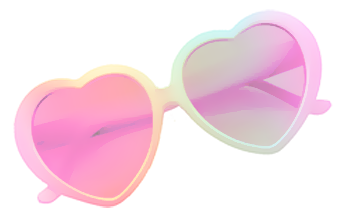 About Miseducated the Blog
Miseducated is a blog and lifestyle brand stuffed full of colorful 1980s nostalgic material for you to collect, enjoy, participate in, and create. You'll find an endless supply of whimsically inspired and visually driven articles to read, visual reviews of apartments, movies, businesses, artists, brands, events and more. You'll find a psychedelic and minimal interpretation of Japanese kawaii design, cute and creative craft patterns, and DIY projects, deliciously magical recipes to whip up, new brands, businesses, or artists to follow, and much much more. Enjoy your stay and check back often for new colorfully sweet and decadently whimsical inspiration.
Get Featured
We have quite an amazing team here at Miseducated, new artists, underground designers — all innovative stars in their selected fields of decadence. If I believe in anything, it's pushing others to achieve their dreams and live the life that they want. If I can do anything to help you do this, please let me know.
Businesses & Events
You do not have to be an artist or designer to be featured. To get your venue, event, product or business featured, in our signature, whimsical and colorful fashion, please contact us here.
NOTICE: Miseducated loves to travel so don't be shy just because you're miles away.
Miseducated Timeline
Miseducated began in 1997 as a personal website by myself (this is also the year I got kitten Hobbes and met my girl soulmate Kimikat) covered in rainbows, candy, and moon cats. In April of 2001 I bought the domain www.miseducated.net and proceeded to move my personal website there. In November of 2008 I finally converted, updated and published some old articles I'd written and Miseducated was reborn as the whimsical blog and lifestyle brand you see today. In 2010, after much regret of not choosing to buy the .com –I seriously thought .net sounded better at the time– and many years of waiting, www.miseducated.com went up for auction and I was finally able to snag it at a fair price.