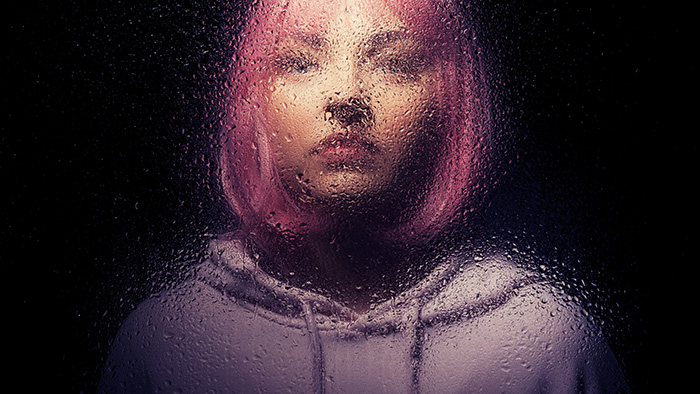 I don't like the phrases "live like there's no tomorrow", "live like you're dying," or "what if you had one week to live?"
This is a very matter of fact depiction that I wrote while I couldn't sleep. It's purely to request you to think deeper about the previously mentioned phrases, and not a current mental or physical state. Rather, a perspective from an insider. Be warned, It's long, riddled with errors, and the context also changes frequently, my grammar fanatics.
This is coming from someone who (several years ago now) truly believed that their life was coming to a near end due to health related issues.
None of my doctors were optimistic about my chances for survival, and I believed them.
The problem with believing that's there's no tomorrow is that we fail to take into account that there are consequences for our actions. We perpetually minimize things that have a major impact on us long-term, and don't take into account the repercussions that will arise from rash indiscretions.
Sure, I understand what the concepts are trying to portray. "Seize the Day." I understand that the message is supposed to be, "Tell people you love them, take chances, follow your dreams, spend time with your kids, etc." However, when you believe you're dying or that there's no tomorrow (or at best very few of them), those are not the actions that I found myself making.
What I found during that time was that most people I interacted with had little concept of what it actually felt like to live this way. I lived in the parallel universe that no one seemingly made sense to me, and I beyond baffled everyone I came in contact with. Consequences didn't matter to me anymore, because I wouldn't have to live through them.
So, in that aspect I'll give you a brief summary of what it was like for me to live as a person who was dying and the thought of no tomorrow.
Romance
I didn't date seriously. A lot, but not seriously. I wouldn't let anyone get close to me. I avoided new legitimate relationships. After all, how do you answer the question: "where do you see yourself in 5 years?" How could you seriously allow someone to become emotionally attached to you knowing there's nothing in store for them but heart ache?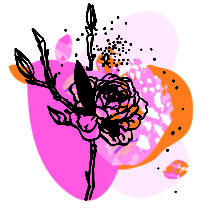 Friendships
I like to think that I was just unlucky with picking my friends, and that most humans don't interact this way. However, if you are ill long-term you will more than likely lose most of your friends. (At least in my experience). You slowly start declining more and more invitations for social activities. You cease to invite people over/out. You fade away. You need more and give less. And to be completely honest you're boring and depressing, which most people don't tend to seek out. You get questions like: "How's it going?" You either lie – "great!" Or you tell the truth "well, I can't get in and out of the tub anymore. It's too hard for my to stand long enough to shower, so I'm using a lot more baby wipes" or "I've lost 12 pounds this week, because I can't keep food down." You begin let go of people that you care about.
Work
If you're even still healthy enough to work. I was unfortunately not in a financial situation to be able to take off work. I was a single adult who still had too many bills to pay (plus new ones with all of the medical expenses). I no longer tried to improve my quality of workmanship. I couldn't afford to put any further energy in increasing my skill set. It took all I had just to get out of bed each day. Impressing people no longer mattered. I had to be driven to work, because I became too weak to drive myself. My quality of work rapidly declined. What was the point?
Health and Wellness
Many of the health trends are due to us wanting to live long and healthy lives. If you know you're dying, then why not? I was sleeping on average 18-20 hours per day. You're too sick to want to expend the energy on exercising (in fact walking across the room, is enough to make you need to take a nap). I couldn't stand long enough to cook anything, which I had loved cooking and baking. My diet became a menagerie of fast food, delivery, high sugar and caffeine (for energy), alcohol for the pain. **Alcohol was a major contraindication for my medicines, but what was it going to do? Kill me?. I had also tried approx 10 different pain medications for my severe pain, most of which caused horrible reactions. (Rashes, edema, panic attacks, etc) Tylenol even put me in the ER** (If you know me now, my diet is very strict and I still get teased for not consuming alcohol.)
Finances
So, what happens when your lease is up when you know you won't live another year? If you don't renew what about your stuff? Should you put it in a storage unit? Money was way too thin to justify it anyway. I gave away almost all my furniture, clothing, and home goods. I was too sick to move it, and what did I need it for anyway?
I didn't file my taxes. Come rob my grave, IRS. I stopped paying a lot of my bills. Were my student loan companies going to come repo my diploma? I was already choosing between medicine and food. One prescription was $1000/mo. Obviously any kind of saving was out of the question.
Healthcare
I didn't go to the dentist, the eye doctor, my OBGYN, regular doctor for check-ups, etc. why? Anything seriously wrong with any of those departments would take years to manifest, and I had months at best.
What I can say positively is that I suffered from depression prior to these events, and I can also say that it honestly cured it. I have previously tried to recount these concepts for people who claim I was just depressed and had given up. Quite the opposite. It cured my depression and I fought every day to see the next one. I just had to pick my battles, and I found I could fight fewer and fewer as my health declined.
Why anyone would want to live like they were dying is beyond me. It only proves that the ones who state these ideas have no concept of what it's really like. My overall trend was "what's the point?" Especially while I was already spread so thin on just trying to survive one more minute.
Advice
What I believe is that we should live as if we have our whole lives ahead of us. We should act and build now. So that we can have as long as possible to reap what we've sown. Build something beautiful that you can love and share with others. Save money. Travel. Splurge on loved ones. Put your toes in the sand (even if you don't like the beach – get an umbrella). Go camping (even if you don't like bugs – get a cabin). Go to a foreign speaking country, and feel what it's like to be an outsider. Do things that scare you (parasailing… Absolutely terrified me!) Try things you don't think you're capable of. Don't stay where you're not appreciated. Give up when you can't make a difference, so that you can find where you do. Avoid debt as much as possible. Support people's passions. Help those during their trying times. Most of all never live like you're dying, because there's always a point.