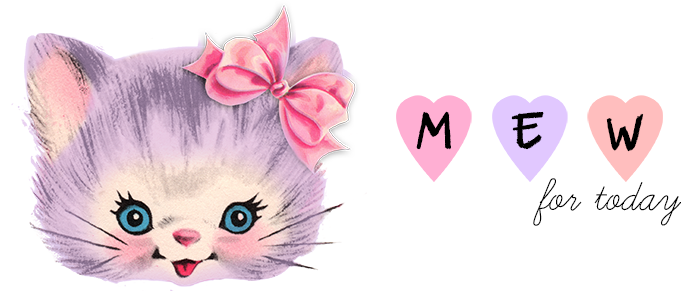 It's St. Patrick's Day, green shamrocks and rainbow bridges to pots of gold. Green beer. It's time to celebrate because, as if you needed a reason anyway, there's a holiday underway.
Green is the color of life and the earth. It signifies growth, health, environment and is often used for it's calming effects.
Spend Your Day Tickled Green

First, start your day by preparing the cutest of the sweets, pistachio macarons at Tartelette. If you're feeling thirsty grab an iced green tea to refresh and wake you up. Use milk and matcha powder or brewed green tea with ice.


Next get prepared for a night out on the town or for a very-green party at home. Make sure your outfit contains lots of green and is reminiscent of whimsical St. Patrick's Day for extra fun — I relate green, rainbows and gold to St. Patrick's Day due to the decorations!


Add a couple of drops of green food coloring to just about anything to green it up in a flash. This is great for beer and drinks as well as baked sweets.


No matter what you do I hope you can spend it with loved ones having fun and enjoying great food as every holiday should be shared.
Dress Up, Go Out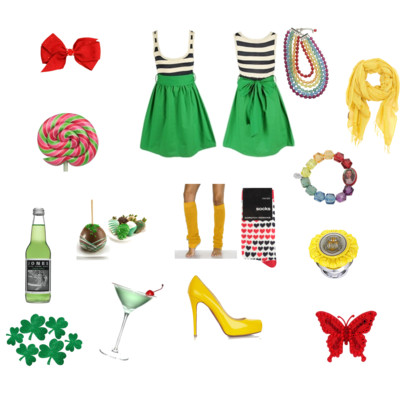 Green Love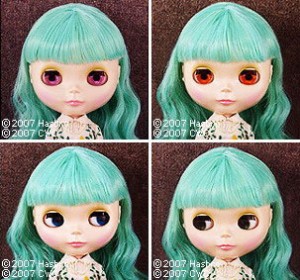 Enchanted Petal Blythe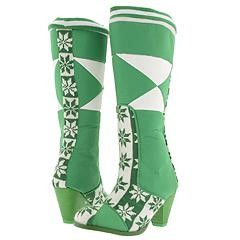 Irregular Choice