I was just strolling through Petsugar's blog and found the sweetest doll customizations I have yet to see. Have you heard of Kiki Kinoko Juice dolls? If you haven't and are a geek for toys that make you squeel, you'll probably faint. This doll customizer customizes the dolls to look like the girls of SPANK! (absolute fairy-kei eyecandy!).
The amount of detail she puts into her work is absolutely amazing! I can't get enough of this in both doll customizations and doll outfits, especially when myself and the dolls have the same style. So much eye candy! I just. can't. get. enough.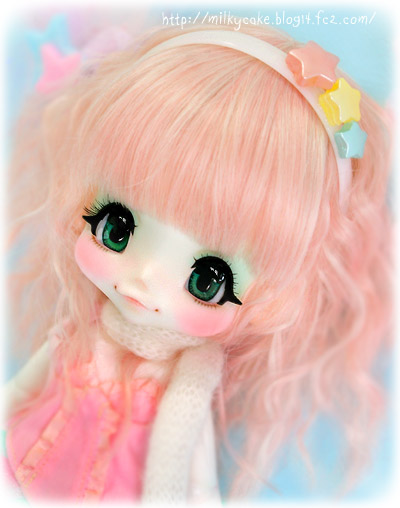 Photos ar all thanks to *Super Sweet* !!