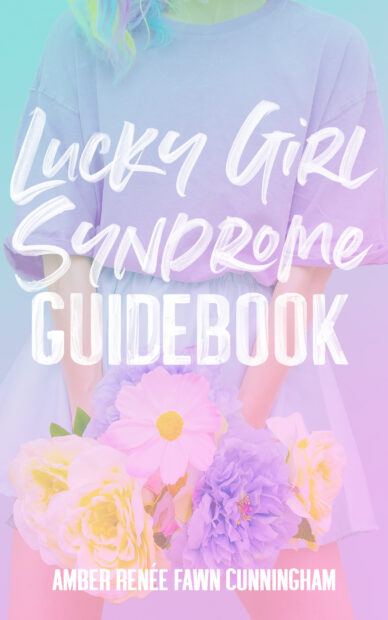 Hello again, lovely.
Are you feeling a little down lately, like you're just not living your best life?
Well, it's time to turn that frown upside down and embrace your inner lucky girl!
I'm talking about Lucky Girl Syndrome – a concept that's all about finding joy, confidence, and happiness within yourself.
As women, it's all too easy to get caught up in the hustle and bustle of life, constantly striving for more and feeling like we're never good enough. But the truth is, true happiness and success come from within, and that's what Lucky Girl Syndrome is all about. It's about learning to love and accept yourself for who you are, and finding the joy and confidence to live your best life.
So what exactly is Lucky Girl Syndrome, you may ask? It's a way of life, a mindset, and a journey to finding your inner happy and confident self. And, lucky for you, there's a guidebook to help you get there! That's right, the Lucky Girl Syndrome Guidebook is here to help you on your journey to becoming the best, most confident version of yourself.
Written by myself (Amber Renee Fawn Cunningham), this guidebook is packed with tips, tricks, and inspiration to help you embrace your lucky girl and start living your best life. From finding your personal style and developing your brand, to tips on beauty and makeup, and even how to have a thrilling and intimate sex life, this guidebook has everything you need to become a Lucky Girl.
So, if you're ready to say goodbye to self-doubt and hello to confidence, happiness, and success, then it's time.. Let's start this journey together and become the Lucky Girls we were meant to be!