It's always a painful situation when you feel like you have finally met the mate of your dreams, only to find out soon after that you were very, very mistaken. One of my students was recently in this situation, and shared an ethical dilemma that she had encountered as a result. All the names below have been changed.
Dear Maryanne,
When my goddaughter went off to college, I made sure that she had plenty of condoms, and a copy of your book. I've encouraged her to make smart choices, but unfortunately I wasn't smart enough to follow that advice myself. As a result, my heart is broken, and I am paying the price for trusting someone who didn't deserve that trust.
I met Darren through a friend of mine who assured me that everything about him seemed great. He was also a known philanthropist, and as I spent time with him I felt like he was the kind of person I could trust. As a result, I agreed to spend the night with him, and naturally the subject of condoms came up. But Darren insisted that he had been tested and was healthy, and stupid me throw all sense out the window and believed every word he said. So of course my heart sank when a few days later, after never having had an STD before, I had an outbreak that turned out to be herpes.
The first thing I did was approach Darren about this, but then suddenly he became evasive and wouldn't speak to me about this so-called clean bill of health he supposedly had This just confirmed what I already knew, even though it was in Hindsight!
But now I have a decision to make. Should I just take myself out of the situation and let others worry about themselves, or should I tell the friend who introduced us not to recommend Darren to anyone else? My therapist thinks I should leave it alone now, but my conscience worries about the other women who could put themselves at risk. I'd be curious to hear your opinion.
Thank you,
Rhonda (full of regret and feeling stupid)
Well Rhonda,
you have experienced firsthand how getting in a sexual relationship too soon can distort the reality of a situation. It takes time to build that level of trust, and you need to allow yourself the opportunity to see whether this person's appearances of integrity check out. This time buffer, combined with asking the 14 question that are outlined in Hindsight, can greatly increase your chance of spotting trouble before it's too late.
Nonetheless, it is terrible to have to learn such a harsh lesson in this way, and I certainly feel for what you're going through. You clearly have been trying your best to use your CORR® relationship techniques, and I'm sorry that in this case things crashed and burned so dramatically. When a friend recommends someone, it's so easy to perceive that recommendation as some sort of guarantee of trustworthiness. But in the end, it's up to you to find out whether the person you're getting involved with has earned that trust.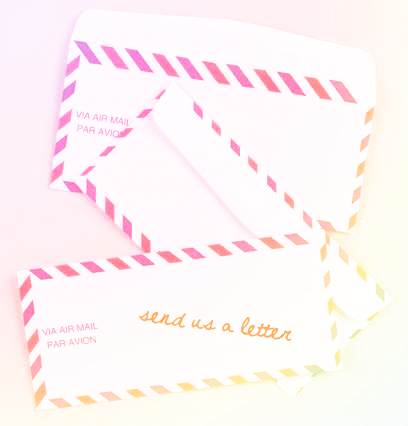 Take some time and effort now to return to your loving center. You can do several things to aid this process. First, cover all your mirrors with paper for three days, and choose to look inward rather that at your outer reflection for validation. Rediscover who you are according to your highest self, and use your inner beauty and wisdom to help your reference point become internal again.
You can also benefit from a period of cleansing your sexual palate, and this will mean a period of dating during which you don't take the relationship to a sexual level. This will allow you to explore why you were so happy to trust a man you didn't know that well, and give you some insight into the kind of men you attract, and how you behave around them.
Lastly, a clearing ceremony can be tremendously cathartic and healing. Invite your closest friends to join you, create a sacred space, and fill it with all four elements, your favorite music, and things that remind you of beauty. Make a ritual of writing down all the things you want to heal, as well as the things you want to let go of. This is a very effective way to turn a disaster into an opportunity to love yourself.
Take your time – this process is not a race. When you feel centered again, I think you'll see more clearly what you want to do. I am available if you need someone to answer some more questions.