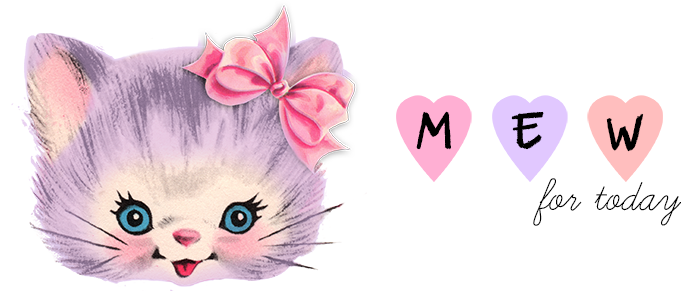 Todays inspirations are as random as todays events are. I decided it was finally time to clean this little cave I've set up residence in.
Cave, you ask?
Well.. it's an office room and as I work from home again I find it very hard to *remove* myself from the area thus clutter erupts around me consisting of candy-covered cuteness, sketches, notes, lighters, incense, photos, letters, everything a lady needs by her side, you know. :p *grabs a paper from the stack*
Ahhh yes, here it is! *blows powdered-sugar dust bunny dust off of the paper* Today WE (meaning myself and the cat on my shoulder) are going to give shouts to our sweetest friends online for the wonderfulness that they do.. and we're going to dig up just the right inspiration to get us motivated to organize our junk!
BUT FIRST…
Window Shopping
Let's go window shopping at our favorite store, Sanrio Japan!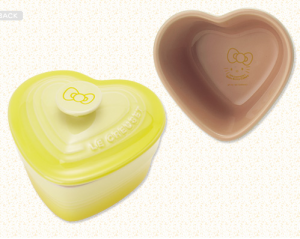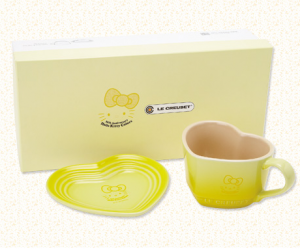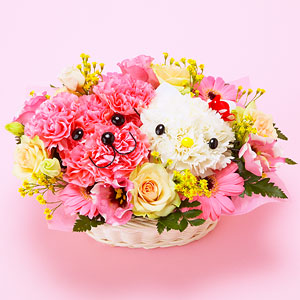 THIS is a bouquet fit for CAT*E, add a happy (rainbow dyed) rose and you have the best bouquet evereverever in existence.
Now for those of you who DON'T understand the Hello Kitty thing… you might be getting a little overloaded with cute but I still would like to skip around the colorful, cuteness of fredflare. They *always* make me drool for something!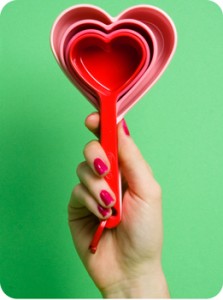 Have you seen these around here before?
That's right! They were used the my snow icecream tutorial here at Miseducated, haha.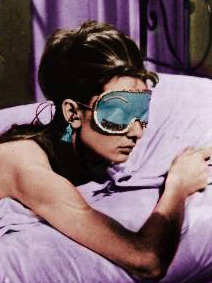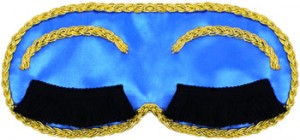 This should be great kitschy-cute inspiration for you diy-ers! <3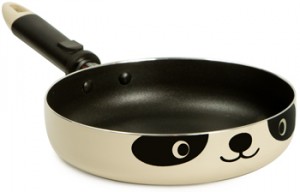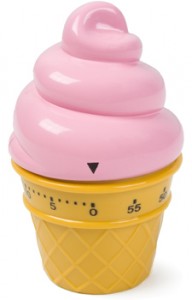 It's always a good time for ice cream.. so why not let ice cream be your timer?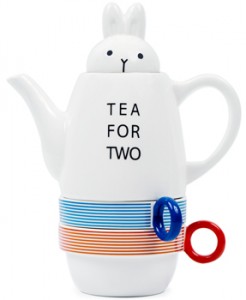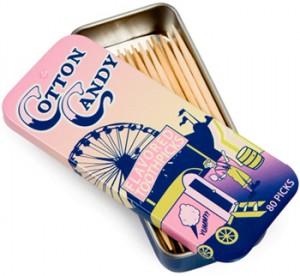 Cotton candy toothpicks? Perfect Idea!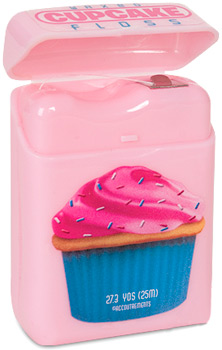 This is something my best friends and I would die to find while shopping in the dental isle. When I say die what I really mean is, have an excited attack with rushes of happiness.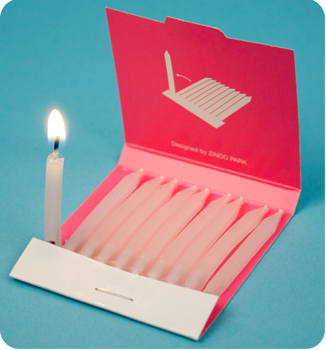 I'm planning much more window shopping but the sheer magnitude of my drool-list today is overwhelming.. since the rest is more furniture and interior items, I'll save it for the next time! Want more? Let me know. .. and if you've found any kitschy cute deliciousness don't forget to show us here! We love hearing about your great finds!
Free Love
Now for some shout outs to amazing dears in my life~
Kumako (my darling soul*sis in Japan), The Paris Apartment Blog, Creature Comforts, Pretty in Bleu, Dormia, A Little Stranger, Papercakes

Have a great blog or website you'd love to show us? You know the drill, plug it!