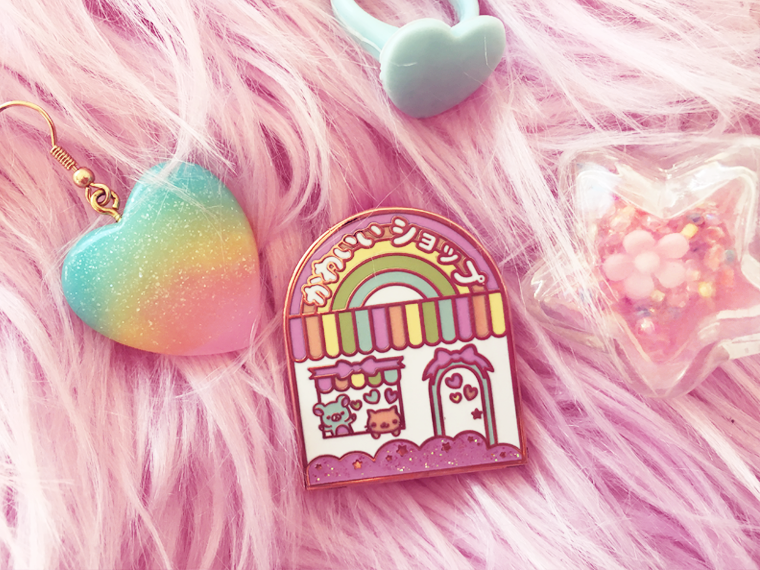 It's official! The shop is back open! Pin Street invited me to do a collaboration and design a Kawaii Shop. It's pretty much one of the coolest lapel pin collaborations I've seen. It totally reminds me of the "Quilting Bee" pixel club and so many of the old website clubs we used to have in the late 90s/early 2000s! What about you?
What is Pin Street?
Pin Street is an on-going collaboration between about 16 pin designers who are releasing new shops every month! Each pin has the same size specs so they will line up nicely but each is as unique as the Illustrator.
The Kawaii Shop is designed by me and is the 37th in our series. The last collaboration pin. It is a limited run, as the others are. The metal is rose gold and it is in all pastel colors as well as a glittery pink cloud with rose gold stars. I feel like I'm floating on a glittery pink cloud anytime I walk into a kawaii shop so it was a necessary feature! It also is a throwback to the old Times Square Sanrio store and Puroland with the rainbow on top!
If you're interested in visiting the shop and checking it out, just click the link in the menu or HERE and stay tuned for a Cyber Monday sale~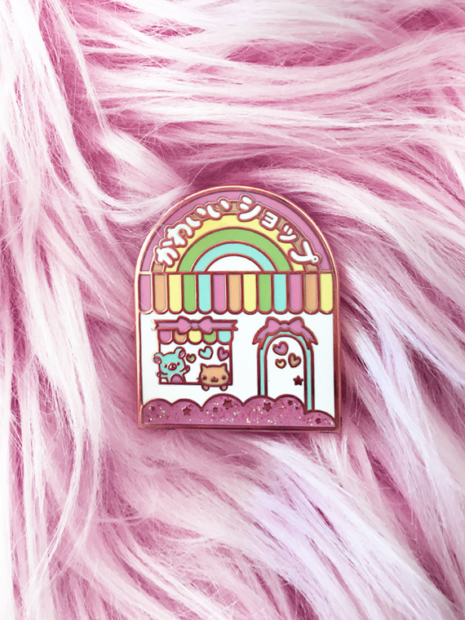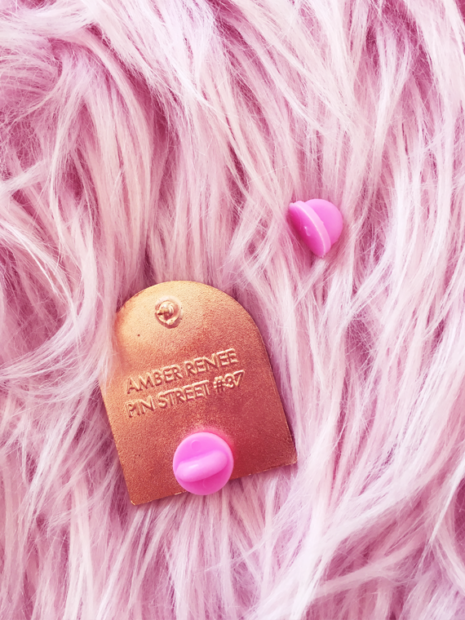 Shipping now!
Follow @pinstreetshop on Instagram to keep up with the street!