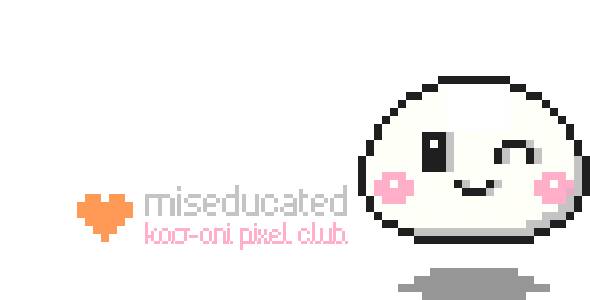 What is a kao-ani?
An animated face, it's a cute Japanese emoticon.
How can I make one?
There's a great tutorial here at this kao-ani fansite, if you're just getting started!
What about more pixeling techniques?
Check this out for more information about pixeling and great tutorials. It's a fun hobby to get lost in.
How can I animate my pixels?
Adobe Photoshop CS+ by using layers, it's easy! How?
Rules
1. Create kao-ani that represents you :3
2. Swap with others, link kaos back to owners so swappers may explore through other kao member pages and swap with new friends.
3. Link back here wherever you decide to show off your kaos so that others may join, too!
Member Kaos
These kaos were left here by the members that created them~