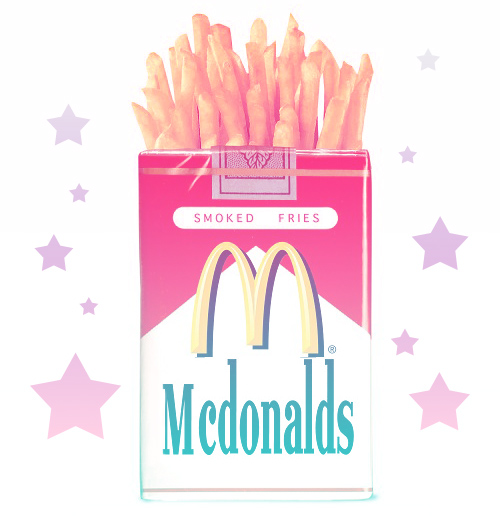 Question
I eat a lot of fast food, smoke and drink alcohol. I'm interested in adopting a healthy lifestyle as I continue to age. What are the easiest and fastest ways to get started down my new healthy path?
Vivienne, California
Answer
I have good news and bad news for you, Vivienne. The good news is, the first step to adopting a healthier lifestyle is the desire to change, so you've got that covered. The bad news is, like most changes that are worthwhile, altering your life for the better rarely comes easy or fast. That being said, my advice for you is to take it one step at a time and give yourself credit for everything you accomplish.
First, drink more water. This sounds so simple, but you'd be amazed at how many health problems can be solved by adequate hydration. Water not only helps to keep your body functioning properly and decreases cravings, it also flushes out the toxins from all that fast food, cigarettes, and alcohol you've been consuming. Bonus: drinking a full glass first thing in the morning wakes your body up and helps you crave healthier options throughout the day.
Second, add more healthy foods into your diet: fresh [preferably organic] produce and lots and lots of leafy green vegetables. Spinach, broccoli, kale, and other greens purify the blood, reduce inflammation, and can help reduce cravings for sugar and alcohol when eaten regularly. The powerhouse nutrients in leafy greens will help your skin glow and their diuretic properties will reduce bloat. Bonus: Adding in healthy foods will eventually crowd out the unhealthy ones without making you feel deprived.
Third, pick one bad habit a week to change for the better. In my health coaching business, I work with my clients every other week for 6 months because the best way to change old habits is with patience, support, and time. Maybe your goal for this week is to drink more water, or perhaps you want to try to eat one new vegetable…whatever you decide to work on, stick with it and give yourself credit once you've achieved it. Bonus: Taking things one step at a time prevents you from feeling overwhelmed with life changing goals, but you'll still be able to change your life.
And finally, find yourself an accountability buddy to help keep you on track. This can be a friend, a family member, or a hired professional [*ahem*], just make sure that it's someone you can count on and trust. It's your buddy's job to make sure that you stay on track with your goals and to remind you of everything you've accomplished. Bonus: If someone in your life makes a good accountability buddy, they probably make a great friend.
Just make sure you are clear about if you mind your question/answer being published on Miseducated and if you'd prefer to be anonymous. All questions will be answered by Michelle regardless so ask away!
For more information about Health, Happiness, & Hoola Hoops please visit Michelle's website!