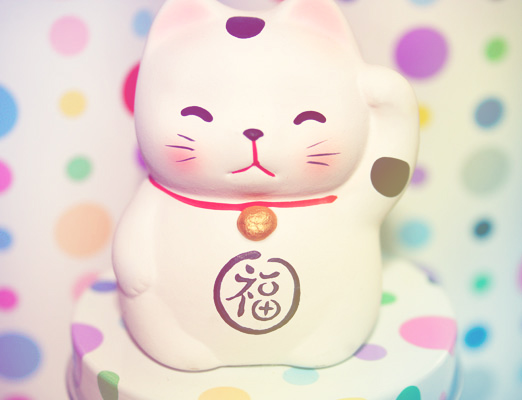 "I think I could turn and live with animals,
they're so placid and self-contained,
I stand and look at them long and long.
They do not sweat and whine about their condition,
They do not lie awake in the dark and weep for their sins,
They do not make me sick discussing their duty to God,
Not one is dissatisfied,
not one is demented with the mania of owning things,
Not one kneels to another,
nor to his kind that lived thousands of years ago,
Not one is respectable or unhappy over the whole earth."
~ Walt Whitman , "Song of Myself"
Animals have been admired, revered and even worshiped throughout the history of mankind. They are so beautiful and powerful that I sometimes think that we envy them, in the ways that we strip from them their coats and skin, or how we try to mimic their physical features. Although I'm not much for the skinning, I do love the cat-eye eyeliner effect.
You may also feel a special connection to a certain species, maybe even a sense of kinship. Do you find yourself enamored with fascination at the sound of a wolf howling, or have you ever stopped to look up at the sky as a hawk or eagle flew overhead? Is there a certain animal that stalks your subconscious mind and maybe scares you a little? Many indigenous cultures around the world believe that different animals all carry a lesson for mankind. An "animal totem" (also known as a "power animal") is an animal spirit that watches over an individual or a group–looks out for them and teaches them what they need to know to survive.
I've always been fascinated by wolves and thought they were beautiful creatures. I started learning more about them and found out that they are very family oriented and support the other members of their pack. The females all help each other with the birthing and taking care of the babies, and I love the fact that they "sing" together by howling at the moon in an eerie chorus. They are also one of the few kinds of animal that mates for life, which really signifies to me how intelligent they are.
Like the loyal and family-oriented wolf, there may be an animal that reflects your own personalty traits, or represents to you a trait that you value. The beaver is an animal that works hard to build a sturdy structure for him and his family, a home that he can pass down through the generations. The eagle flies high over head so she can see for miles around, but she can still see when a field mouse peaks its head out of a tiny hole in the ground. After you learn more about your favorite animal, you might even discover that you admired them for a trait that you value that goes way beyond the physical.
The connection you have with a certain animal doesn't always need to be spiritual. If you admire a certain animal for their physical traits–such as the antlers on a male deer, or the eyes of a cat or the paw prints of a dog, you can incorporate these symbols into your wardrobe or your home decor. The animal may even be so close to your heart that you feel compelled to get a tattoo related to them. Recently, an image of a piranha kept popping into my head, and it wouldn't stop until I sat down and drew a picture of this animal. I think this particular animal was showing up in my subconscious because it represented my fears toward a certain situation, and I had to face that fear before it could stop tormenting me.
If there is an animal that wants out of your subconscious, let it roam free and howl or roar or whatever it wants to do. Let your inner doe run gracefully and silently through the trees. Try to see the world through your hamster's eyes by getting down on his level. Imagine weaving a net-like home for yourself, suspended in the corner of a dark basement, waiting for your dinner to fly in. Animals represent our inner, primal natures that sometimes get repressed, and this is a side of ourselves that we should explore so that we can come to fully understand ourselves and the world around us.
Here is a short list of animals and the things that they generally represent:
Spider
Weaving illusions, writing or creating art.
Bear
Strength and protecting your family and territory.
Cat
Courage, agility and being able to see into the mysterious.
Dolphin
Playfully joyous and lovers of life.
Frog
Adapting to a situation and knowing when to leap.
Falcon
Knowing when to take swift action.
Dog
Loyalty and selflessly protecting loved ones