If you can't find me on any given Saturday afternoon, I'm likely perusing the aisles at my local flea market or antique store. You see, since I was a wee thing, I've been obsessed with all things old and lovely. And what better place to find "old and lovely" than at a store that sells items of the past?
Remember, the difference between flea markets and antique stores is this: Antique stores have done the dirty work for you and have found the best of the best vintage doo-dads. As a result, their prices are higher. Flea markets, on the other hand, are a composite pile junk-things and fabulous finds. Consequently, the prices are much lower.
With that said, I find pleasure in both types of stores. However, I personally feel that flea market browsing is a much more satisfying experience. It's like I'm a superwoman saving all these beautiful items hidden among the rubble! If flea markets are the way you want to go, keep in mind that it takes patience and a lot of time to have a successful shopping trip.
Now, without further ado, here are a few unique ideas that are half DIY, half vintage-fab. And I promise, they are oh-so-easy to do!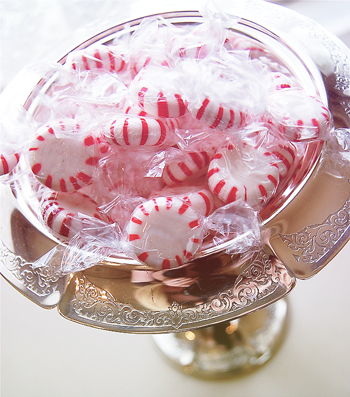 The Candy Dish
I promise that any flea market/thrift store/antique mall will have myriad exquisite dishes. In fact, these items are one of my most favorite to look for, simply because they are easy to find and almost always affordable and different. The best candy dish finds are the ones that have a lid (helps keep the candy fresh!) and are one-of-a-kind. For example, I once purchased a fabulously decadent, blue-glass dish that floated on a stem. Once you find the perfect dish that fits the receivers personality, add some of their favorite candy! Individually wrapped chocolates are always a hit!
Framed Vintage
You can frame pretty much anything you want, but one of my favorites is either sheet music or old magazine ads. These items are usually very inexpensive ($1-$5 on average) and offer a great variety of styles. Just browse through the selection and set aside the items that speak to you. Now that you've got your item, all you need to do is frame it. Depending on the recipient and the item to be framed, I like to purchase a modern-looking frame to offset the vintage look or purchase an older frame to drive the point home!
Tip If you can't bring yourself to tear a page out of a magazine, simply make a color-copy!
The Vase
Vases are another easy find at any thrift store, flea market or antique mall. And just like the candy dishes, there is often a great variety in style and color. I am often drawn to opulant items and so for me, the fancier the better! Since you are purchasing for someone else, try to find a vase that reflects the personality of whoever is receiving the gift.
Once you've purchased the vase, head to your local flower shop with the vase (clean it up first, of course!). Ask the shop owner which flowers would look best in the vase and go from there.
Tip You don't have to buy a large bouquet. A few flowers in a beautiful vase makes a bold statement.
Cookie Jar Frenzy
Who doesn't love cookies? And if you have cookies, why not store them in a beautiful cookie jar? On your next vintage-outing, search high and low for some interesting jars. I've seen plenty in my day, ranging from refined and exquisite to gaudy and fun!
Once you have your jar purchased, clean it out and make a batch of the recipients favorite cookies.
Tip To add more vintage snazz to this gift, put the recipe for the cookies on a vintage inspired (or actual vintage) recipe card and include it with the gift!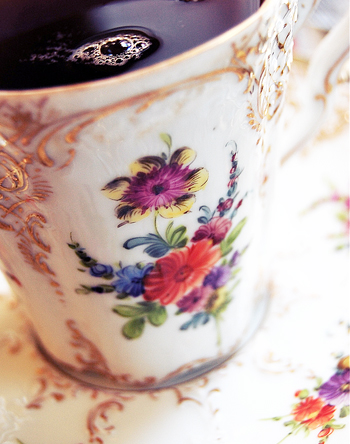 Sweet Tea Cup
This is one of my favorites. All you have to do is find a lovely tea cup and saucer set. These are usually priced quite low – anywhere from $4 to $25. After you find the cup and saucer of your dreams, purchase some nice tea bags and a few honey sticks. Put said items in your tea cup and wrap the cup/saucer in tinted (or clear) cellophane. You can usually find cellophane at craft stores (I know Target sells some, too). I like to add a ribbon bow at the top for an extra touch of pretty.