I've been feeling a need to write. It's been awhile that I have felt compelled to write a personal entry but I miss doing such so here I find myself plucking at the keyboard. I don't often write personal entries these days because of what I'm still going through and an attempt to keep it under wraps mostly until it is long over. I'm still in the midst of a divorce and custody battle and I feel it's best to keep it to myself and my family in order to protect myself, my ex and most importantly my daughter. It has been very draining to say the least, to start my life again from scratch after I had given most of myself to another for so many years. However even in the midst of this I have found love, happiness and the beginning of a family I always wanted that came easily and without negativity. Our home is filled with love and once everything is over I can fully start a new and devote myself to my new family, the family I had always wanted for myself and Colette.
So anyway, I am living many of the dreams I never really thought I would acquire. I am a housewife of a beautiful man who is a genius realism artist and gorgeous home in the city where I have everything I need to cook decadent meals and delicious desserts for family and friends. I get to spend my days working on beauty and fashion graphic design from my home office while chatting with my boss who becomes a closer friend everyday. I keep only true friends around and the rare free time I have for having fun I get to spend with amazing and creative women (such as Jamie Sucre) chatting and enjoying the finer things in life like sparkling cider, fairy lights and skittle-flavored shisha. I spend my evenings relaxing by the fire and crocheting with my mister by my side, taking a motorcycle ride through the city for a tasty dinner or playing games with our total of 4 children which include tons of laughter and imagination. I'm so inspired by this life filled with love and whimsical creativity and color that I cannot stop creating and planning for new projects for our family and for our work. I get to do many things it seemed I had no time or energy for in the past because I was so down about things I felt I couldn't change.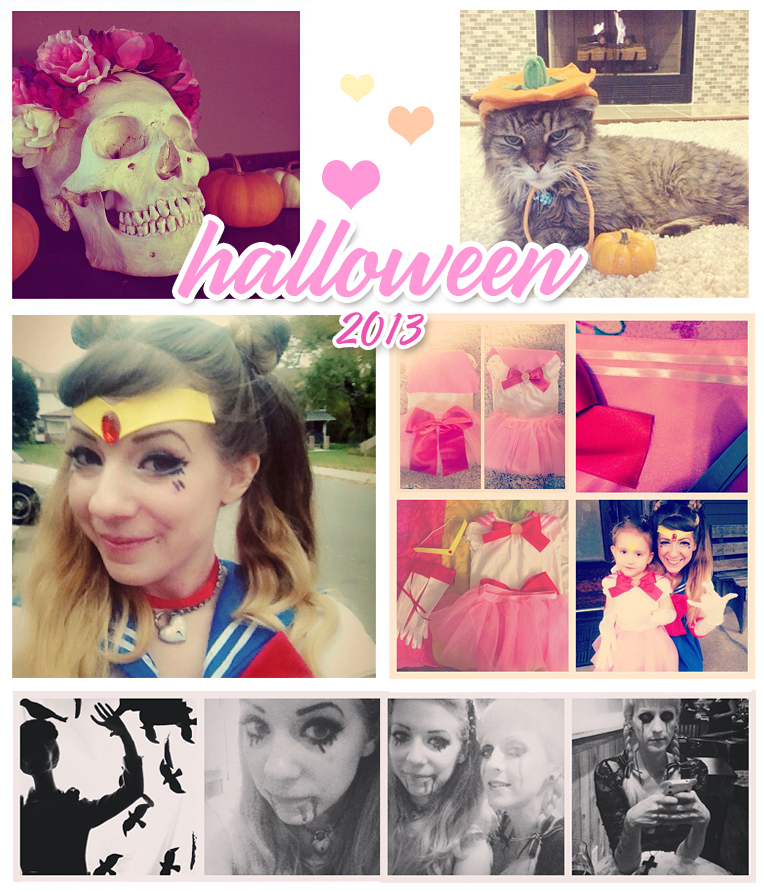 For instance this year I crafted my daughter's costume because I couldn't find a Chibi Moon costume small enough for her size and we dressed up together and Sailor Moon and Chibi for trick-or-treating! It was her first time to actually go and it was a blast. We traveled through the colorful leaf covered sidewalks to houses with lights and faux spider webs to fill our bags with candy. It was like a dream. Then Colette and I hung our tree very early this year, Nov 1, and decorated it with candy sweet adornments. I hung my stocking, sewed a French-y damask one for mister to complement my Versailles style stocking and promptly bought gorgeous, fluffy fabrics for the children's stockings and embroidered characters on the front. Theirs are still pinned and waiting to be completed but they are oh so excited!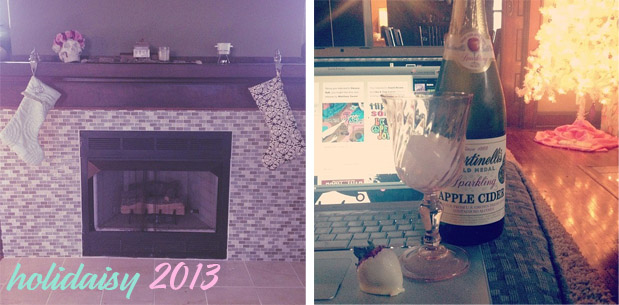 Winter is my favorite time for yarn crafts as well, don't you feel the same? I've currently got a crochet project going on for Jamie and a knitting project using a magic yarn ball someone made me last year. I was so excited about this yarn ball I saved it until I got settled in my new home so I could look forward to knitting my mother a scarf this winter. It's not my style of colors and happens to be her favorites: muted forest greens and soft blues and purples all woven together in wool. I'm so taken by this yarn ball surprise I'm crafting one for a penpal friend online and we're swapping soon so I will be sure to do a feature on that for you to participate in the fun! I feel there was a period in my past I was almost so excited because I spent most of my time crafting things for friends and family while my baby cooed in the background. It's so fun now that she's 3 and can actually help me or give me advice on things she likes most. She will always be my little cherub, the center of my heart. She is too perfect and I cannot wait to spend my whole life with her and my soul mate crafting a better life of love, color, whimsy and true, internal happiness which I once thought unreal. I hope you are also feeling reminiscent and content at the end of this year seeing what resolutions you will make and what things you are most grateful for.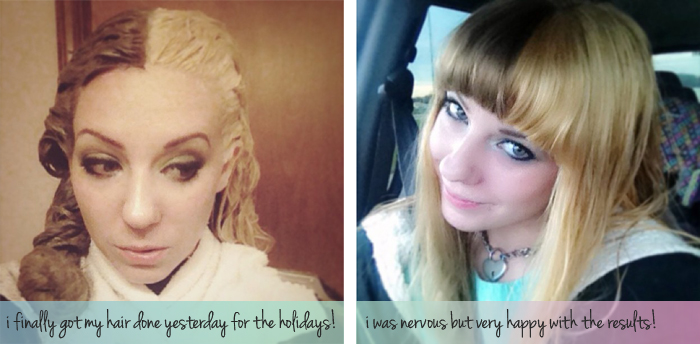 Also for some random updates I finally got my hair done for the holidays as I had planned, scary change but I felt it was time for a big change to match the way my life has changed. I've also become really into American Horror Story on FX — I watched seasons 1 & 2 around Halloween and now I'm caught up with season 3. I had stopped watching horror entertainment for my whole previous marriage because my life felt so chaotic without it. Now that my life is secure and stable for the most part, filled with love and calmness, I have gotten back into horror for fun. What are you into this year? XX