I graduated from Le Cordon Blue in Tokyo. My major was French cake making and my teachers were french chefs whom taught me a lot of details. My teacher's actions, skills, techniques, designs, chocolates, all kinds of sweets, everything really impressed me very much. They inspired me a lot and are still living in the bottom of my heart. Those experiences made me improve myself.
Since then I have been working at a french cake shop (a shop of long standing), the head office is in France. I wanted to study more and more so I decided to study many subjects in a correspondence course while working at the same time. I finally got a license. I wanted to get it, really. My wish was to broaden my horizon.
I think sweets are art. A chocolate is a jewel, cake is love. I love seeing people think about cakes a lot, which cake they will get (maybe for oneself? or for parents? or for a special person?). I have seen a lot of wonderful things in my life. A thousand broad smiles spread over everyone's face. It's like a magic.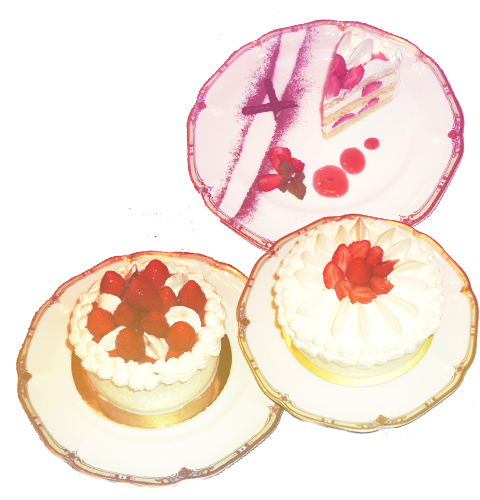 Story: Erika Yoshida
Photos: Erika Yoshida