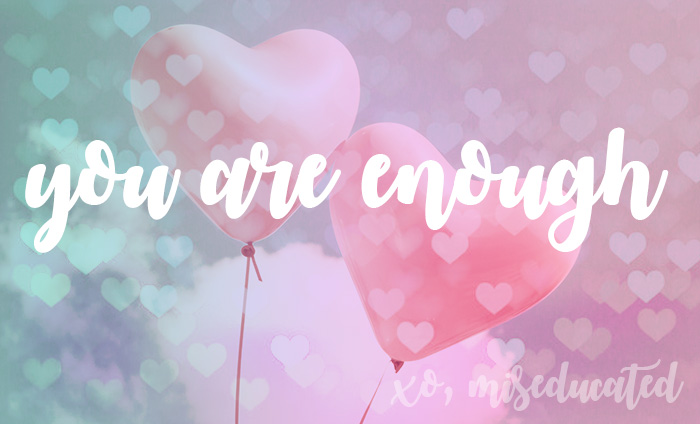 I've been through a lot in my life and have experienced a lot of pain. I got so low when I hit rock bottom that I knew it was the end of my life if I didn't get help. I had to do a lot of work to heal myself and make a new life. I have never again felt as low as I did then. Not even close. I have an amazing life. I'm grateful. I'm truly happy and excited for each day.
But.
I'd be lying if I didn't say I still get sad. Everyone still gets sad. This movement going on in print and on social media is dangerous.
What movement, you ask?
You'll notice online there is no shortage of self-help books and blogs. Positive, motivational, and personal self-help, social media accounts, even. The quotes, the promises.
You also may notice in your own social media feed that your friends are also posting the great times, the special moments. However is it still acceptable to be honest about being sad? About feeling vulnerable? About heart break or failures?
I can't tell you how many readers have contacted me about how I gave them hope with some of my brutally honest, personal articles. Hope that things can totally change. That they can be happy. That's AMAZING! I'm so grateful for that every day.
I do wonder though, when they get sad or have a hard day do they feel like a failure? When their house is not as perfect as a picture do they feel like giving up? When their vacations and events aren't Pinterest-worthy do they feel less-than? How about if they spend the day arguing with their partner because they wake up feeling "not good enough" and sad?
I have also been contacted about similar sad situations by readers. About people that eat this motivational stuff up just knowing that one day they will be enlightened like that woman but keep on feeling discouraged because they aren't. They have hope that their wildest dreams will all be manifested and they will never have an emotional day. They will not have bad days.
The problem I have with some life coaches is that they sell their life, disguised as a coaching product. Perhaps a result of the growing popularity of the lifestyle design industry, these life coaches spend more time trying to live and sell a lifestyle that suits them, rather than investing in the service they are allegedly providing to others. – Medium
Do you know that woman's personal life? She does have bad days. She wakes up feeling bad about herself. She recognizes her own failures. She posts another quote and completes a recommended self care regimen and feels better but she still makes mistakes. She still feels blue sometimes.
I know some of the top female gurus and I'll let you in on a secret:
The positivity and perfection are an illusion and I know that you've used it to make yourself feel worse.
That woman does not exist. You are looking through a rose colored lens because you cannot see her behind closed doors. You don't see her personal life.
Am I saying she is a fraud? No, she's probably a good motivational speaker and writes inspiring, best-selling books. However, she also has bad days that you don't see. You can't use the illusion of perfection to make yourself feel less-than.
You do exist. And you are amazingly and perfectly imperfect. You will have bad days. You will wake up feeling less than. You're not. We all feel that way sometimes and it's ok.
Pst, Here's More Proof