So blogging is quite a huge trend these days, it's a hobby many creatives and non-creatives alike can get into. It opens up communication and discussion online, offers anyone the ability to make their own specialty of knowledge accessable to everyone. A new way to share inspirations and ideas alike. (I love blogging.)
If you're getting into blogging (or are already into blogging) for the business aspect, this is not that kind of website. (I'm sure you noticed when you first looked around!) There are many great websites and blogs online devoted to business advice however, the information highway is in your hands.
We, as you may have guessed, are more of an artistic/personal expression and lifestyle blog — business is not the purpose here but is becoming a large chunk of time — we simply love sharing and creating.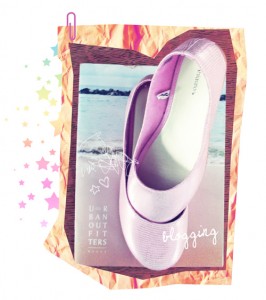 Comments
As you know, comments do not mean good content but they are a great encouragement to new and seasoned bloggers alike. Readers may contact you using a variety of the methods that you have available and the one that most bloggers obsess about is, you guessed it, comments. Comments do not mean quality or share-worthy content, they simply mean your post has started a discussion for a variety of reasons.
A great way to encourage comments in posts is to ask your readers questions and invite discussion into the topic you are writing about. The great thing about the blogosphere is that there are so many different bloggers and readers alike that opening up discussion is always a great idea.
The Best Way to Generate Lots of Comments on Your Next Blog Post via Problogger
Subscribers
Itching for more subscribers? Make sure that a subscription button is in a highly-visible area and create good content. Encourage your readers to subscribe at the end of your posts if you like, give them a reason to subscribe.
Content Ideas
This is my absolute favorite topic of blogging! I have this endless list of silly content rolling through my mind all the time, I have a ton of drafts waiting to be finished and even articles I'm too afraid to post. Now that I've forced myself to add a post a day, I save a lot of content, ideas and drafts. I often give our writers article ideas and always have a list of inspirations available on demand for all of our contributers.
Content is what is MOST important about your blog, how much people search for it, visit it, read it, like it, share it. That is what makes and breaks blogs because essentially that's what they are, logs of content. Who wants to read a droning, slow, uninformative article very often?

Create an exciting, visual post of your inspirations or even your day.


Write about a topic people are invested in and offer a new perspective.


Write about a topic you are passionate and knowledgeable about, teach your readers about something or how to make something.


Write a valuable review.
Layout and Imagery
This is something I am often emailed about from visitors and something I really felt should be addressed. By using Google search you can search for free themes available for a variety of blogging platforms, myspace, etc. Customize the theme to suit your taste and don't forget to give credit to the designer.
Keep it simple, the content is what's most important and you'll more than likely pick up skills for customizing your blog further along the way.
..and Remember
Success in Blogging is made of Little Victories also via Problogger