(and a HUGE thank you to everyone who entered)
An ezine about this and other new features was sent to all fans on Facebook, if you would like to receive these rare but important messages and are not a member of Facebook you may also submit your email address.
Stay tuned for another exciting giveaway coming up soon!
[Giveaway Closed: Sep 24th]
Hello and welcome to the second ever Miseducated Giveaway! We plan to have these much more often, it's been way too long! Check out the details here.
We wanted to especially thank our readers and guests for being so creatively cute and wonderful to us everywhere we go. The truth is giveaways are a great way to find new friends and readers and to expose them to new and seasoned artists. We select our giveaways from our favorite handmade art shops, antique shops and more.
The Prize
You can win a Hello Kitty tote bag filled with handmade and diy goodies from great sellers on Etsy!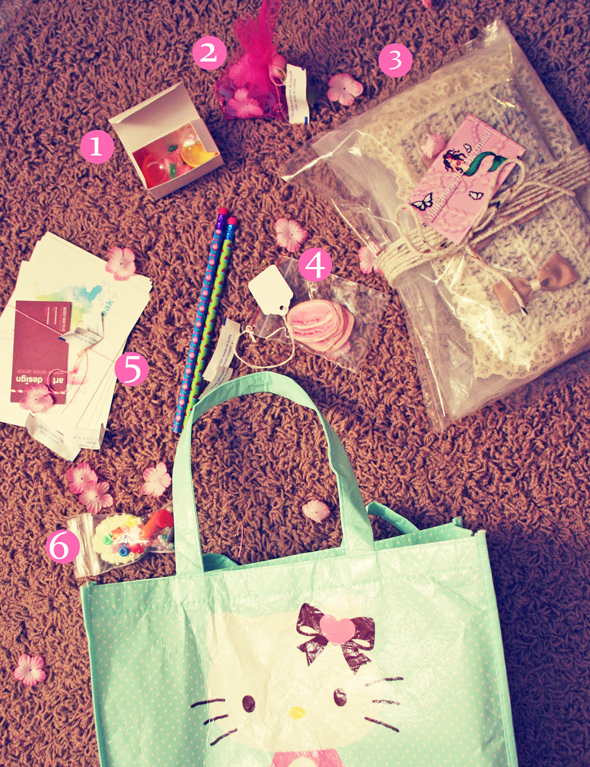 1. Sweet Star and Strawberry accessories from Strawberry Latte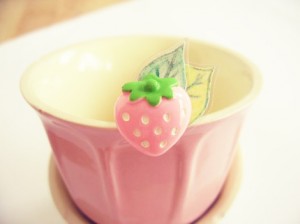 2. Limited Edition Miseducated Deericorn pendant
3. Victorian Spats by Mademoiselle Mermaid
4. Paper glittery macarons by PaperCakes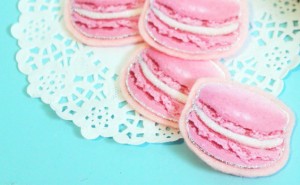 5. Postcard set by Amber&Co with cupcake pencils
6. Bag o' kitsch charms, beads and goodies to get your DIY tastebuds wet especially from Miseducated
The Rules
To enter simply leave one comment below, make sure to include a correct email address in case you win. This giveaway expires in a week on Friday, September 24th and the winner will be chosen at random and will be announced on Monday, October 4th. All readers, including international readers, are welcome and encouraged to participate!
Bonus Entries
All entries will be checked for accuracy!
+1 Entry: Become a fan of Miseducated on Facebook and add a comment below announcing you've done so.
+1 Entry: Subscribe to our blog by using Google or another reader and let us know by leaving a comment below.
+1 Entry: Link to Miseducated on your blog and comment with the link here.
+1 Entry: Feature this giveaway on your blog (or tell others about it) and let us know here.
If you would like to be featured in a future giveaway, let us know and Miseducated might purchase something from your shop for our next goodie bag!
Thanks so much for all of your support.