I'm always excited to see what the 6%DOKIDOKI girls are up to as their shop is always one of my absolute favorite places to hang out in Harajuku. Their stage shows and events are always so colorful and delicious, it's impossible not to want to jump right into the photos!
The girls had a fashion event in the Popple room and created the cutest outfits you could imagine, complete with large Popples surrounding their stomachs! Looks like a cute cushion when you're not wearing it? Or rather a baby boppy? 😉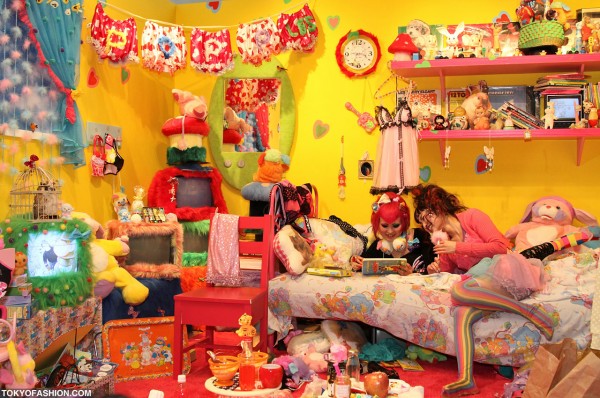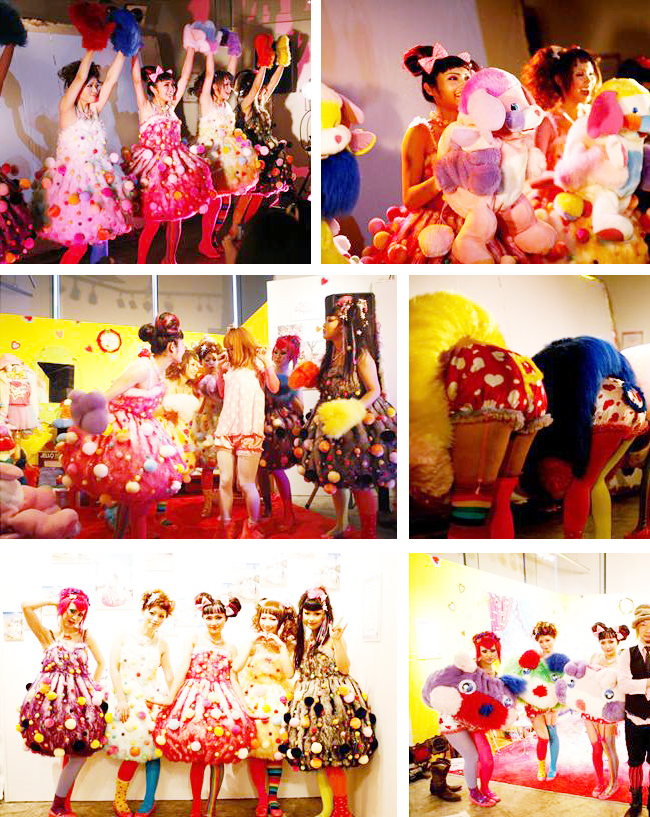 More great photos singing with color here and here, at TokyoFashion. Fashion and show photos thanks to the wonderful girls of 6%DOKIDOKI.