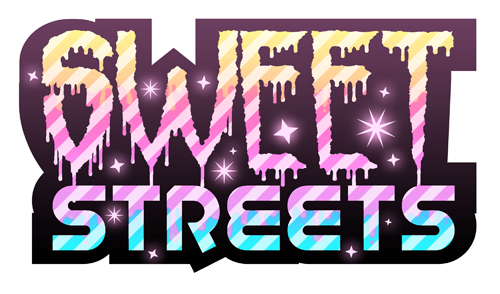 I'm happy to show you a little glimpse of the amazing exhibition of Sweet Streets (a Harajuku Kawaii Experience!) in Los Angeles at Gallery Nucleus by my sweet friend, Caro. (Yes, I designed that shockingly bright logo.)
Sweet Streets features an array of magnificent artists inspired by Japanese street fashion. The event featured a fashion show with our favorite sensational shop, 6%DOKIDOKI.
Caro wants to bring the magic of Japan to the States and I'm absolutely thrilled about it. It's one of my own missions in life and I'm so excited to join her in the inspiration melt-down.
I wish I could buy each and every Miseducated visitor a ticket to Tokyo so you could revel in the inspiration found in every corner and under every stone. Maybe someday? Thanks to Caro you can experience Japan and Harajuku style right here in the States!
All photos of Sweet Streets were taken by BigWhiteBazooka, Tadatime and LA Weekly. Do to my little pregnancy circumstance I could not tear myself away long enough to enjoy the exhibition but I'll be better prepared next time.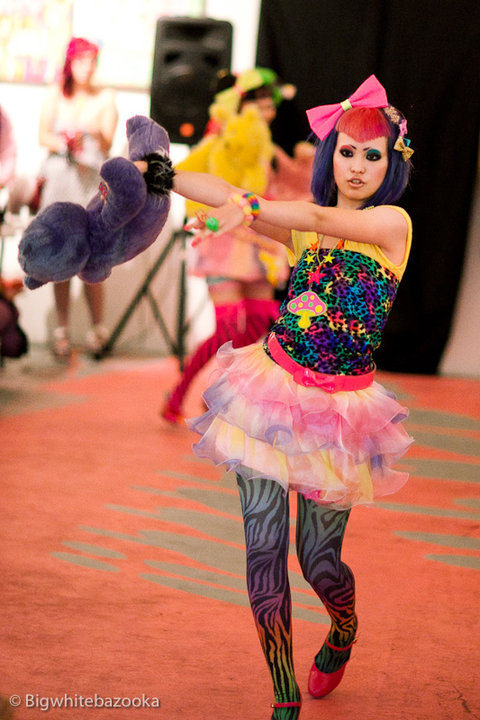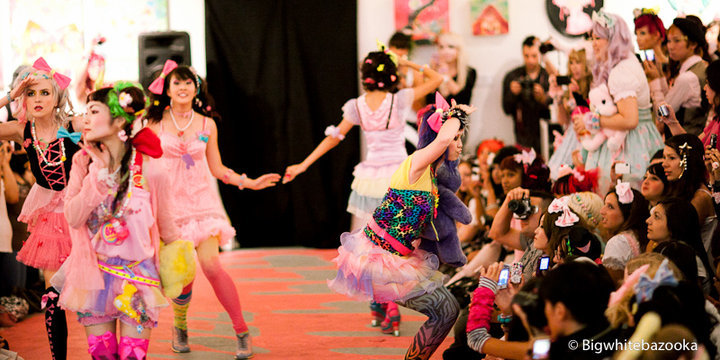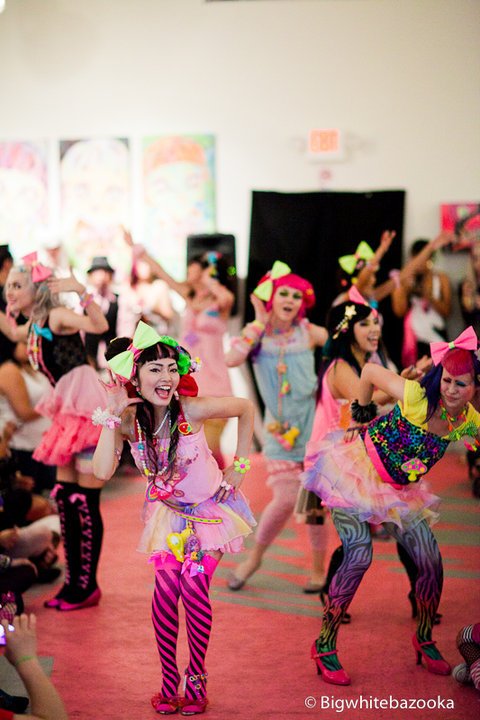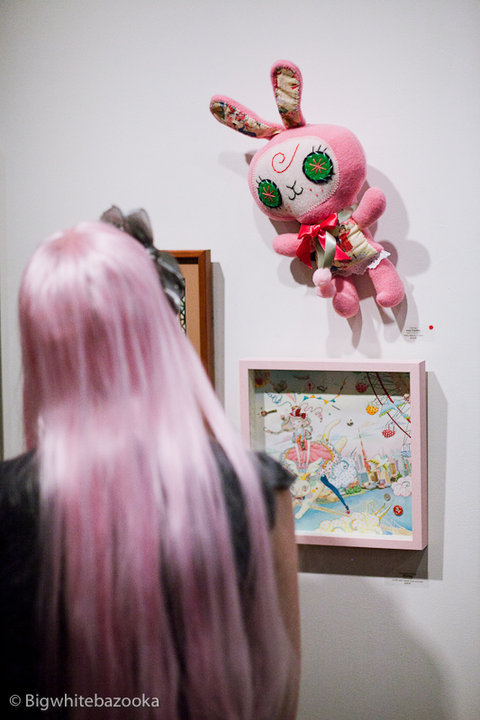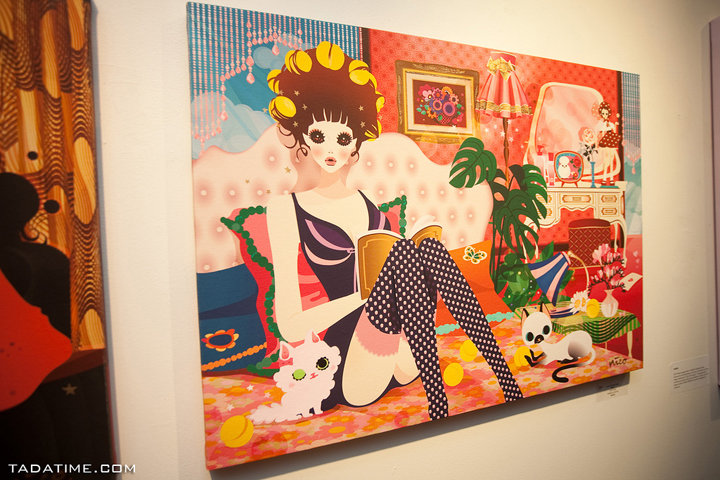 The photos below are by LA Weekly.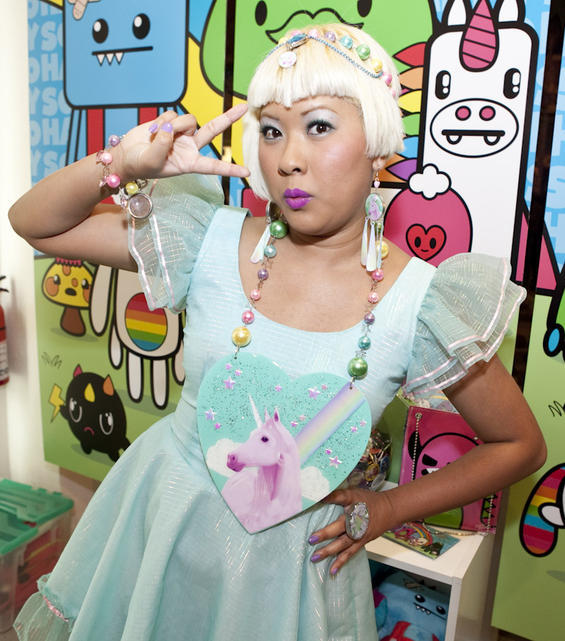 Lookie who it is! — our good friend, Maria of Locketship donning unicorns as cutely as possible~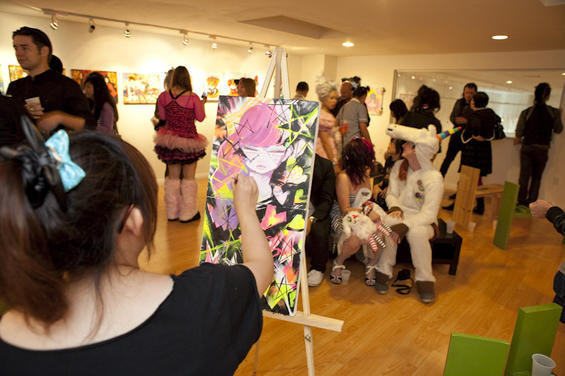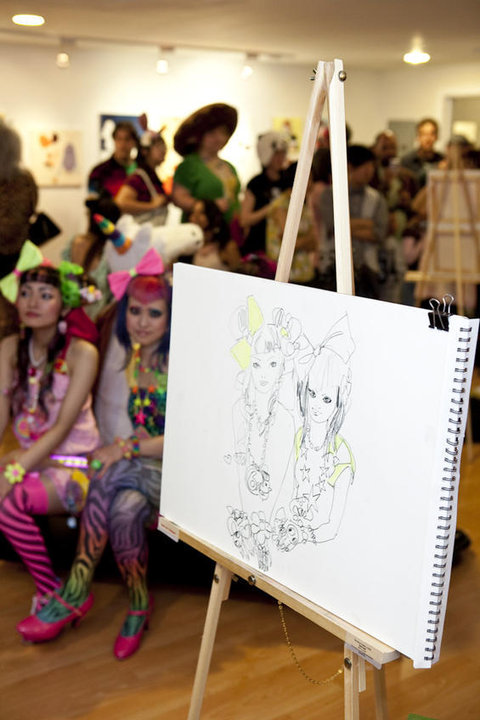 Some more cute friends you might recognize, the 6%DOKIDOKI shop girls!