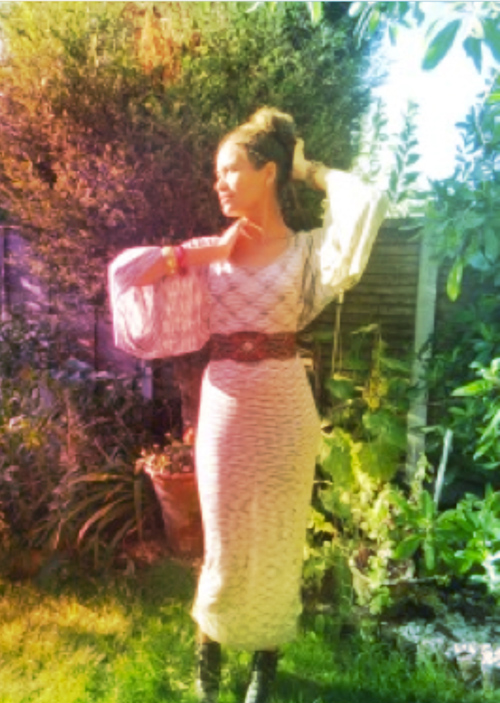 Meet my fellow blogger Nasha Woolery AKA the button owl. The Fashion Director of Street Savvy magazine, Nasha talks about fashion, her likes and her life. So check it out!
What does fashion mean to you? (in one word)
Fun.
Which store do you shop the most?
Topshop. I'm there so often I may as well live there!
Which decade do you think was fashion in its best form? Why?
The sixties. I just think fashion was fun back then, and it was pretty and modest yet still stylish. Back then, women were truly beautiful and fashion was really at its best.
Which actress/model can describe you the best?
I was asked this the other day and was soooo stuck. I think the actress/model that is most like me, if that's what you mean, is Rachel McAdams. But only because we're both sweetly spoken haha.
Who is your favorite designer? Why?
It's so hard to pick a favorite when there are so many great designers out there. I think I'd have to go with Helen Furber though. You probably haven't heard of her because I don't think she's very big, but she designs the quirkiest, prettiest heels you will ever see!
What made you want to be a writer?
Oh, I have no idea! I've wanted to be a writer for as long as I can remember, since I was a little tod. In fact, I recently found the first story I ever wrote, I think was about seven when I wrote it. It had something to do with bunnies and curly hair (?). I loved writing and reading from a very young age, and always had my head in a book. I think that love pushed me to go into writing. I originally wanted to be a novelist- and still do. But over the past couple of years I've delved more into the journalism side of things.
Who is the one person you want to be from the past?
Audrey Hepburn. She had pretty hair.
Which person, according to you, changed the fashion world? Why?
I'm going to pick a blogger instead of the usual 'model' or 'designer' and say Tavi Gevinson, simply because she changed the world's view on fashion bloggers and age within the fashion industry.
Who is your inspiration?
This is going to sound a little weird, but my little sister is my inspiration. She's odd and funny and will wear geek glasses with rainbow print trousers! I'm not sure why but that inspires me.
Quick favorites
Magazine: ELLE
Chocolate: Snickers
Band: Paramore
Movie: The Time Traveller's Wife/How to Marry a Millionaire
Actress/Model: Coco Rocha
Perfume: Ghost
Country/City: London
TV Show: Um… Hannah Montana? haha!
Her Blog: The Button Owl (http://thebuttonowl.tumblr.com)
Her Website: Street Savvy (http://www.thestreetsavvy.com)