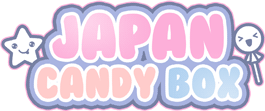 My readers and friends! How I have missed you while I felt into the abyss of sugar plums and gingerbread decorating! I hope you had a splendid holiday no matter what you did!
I have a little surprise…
Since the last Candy Box giveaway went so swimmingly, and you have asked if there will be another chance, we have another giveaway here for you! The Candy Box folks feel you are the perfect receivers for their surprise crate and there will be more opportunities coming to win cute goods if you miss this win!
Also if you aren't sure what Candy Box is you can see the review I did previously on the Kawaii Box here and the Candy Box here! I enjoyed it — I liken it to getting a little surprise package from your penpal every month. My daughters loved it as much if not more than I did, it's a great gift idea for Japanese snack lovers, kawaii lovers, girls, boys, men and women alike!