Visualize what you want out of life, big or small and work hard. Stay focused. It's never supposed to be easy.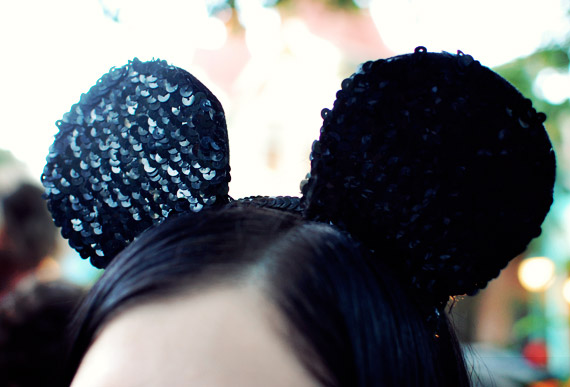 Q.
Nubby! There are all kinds of creative people around the globe, but many of them find real difficulty in pinning down exactly what it is they would like to make a living doing. How did you take the plunge and commit to graphic design, and what advice would you give to people still 'working it out'?
A.
It's completely normal to experiment before committing to a career. I would start by asking yourself what you're truly passionate about. What do you enjoy doing most in your free time? What's the one thing that you're willing to stay up late and do, no matter how tired you get?
In school, my two strongest subjects were always Art and English. I loved ripping up fashion magazines and making collages, playing with sheets of rub-on letters and flipping through old advertising and poster books. I knew that fine art is really subjective and that it wasn't going to be an easy way to make a living right away. Graphic design combined my love of art and type with one of my other passions; advertising. The thing is, once your passion becomes a job, it's not all about fun and leisure anymore. There's a level of professionalism that goes into it and at the end of the day, there are certain things you have to do to ensure that you get paid. Even when you're working for yourself, the money has to come from somewhere.
If you're unsure of what you want to do, reach out to teachers, mentors and career counsellors. Take some classes for fun. The more things you try, the easier it is to realize what you DON'T want to do. When I was in college years ago, I did filing in offices, stuffed invoices into envelopes and worked retail. All of these jobs built character and made me appreciate the career that I have now.
Q.
You seem to have been incredibly practical in the pursuit of what many would consider an impractical or 'risky' career choice, is that how you see it? Did you face any naysayers along the way and, if so, how did you deal with that?
A.
I always felt that any career in art or design was really risky and that's probably because my parents always worked traditional office jobs, doing sales. That's one of the main reasons I went to school first for business. My mom encouraged me because she knew I had the potential and in a way, I think she wanted me to have something to 'fall back on.' After I completed that degree though, I just didn't feel fulfilled. I had already started to do freelance design work but felt like I wasn't as proficient or knowledgeable as I wanted to be. I had a lot of people around me who just didn't get it…I was supposedly done with school and trying to go back for something completely different.
At 25, I didn't want to waste another four years in school and this is why I chose to do a two year, limited entry graphic design program. I'd always dreamed of working at an ad agency and what I soon realized is that the combination of marketing and design backgrounds meshed perfectly for my career path. Listen to your instincts – there are always going to be naysayers. But, it's your life. You know best.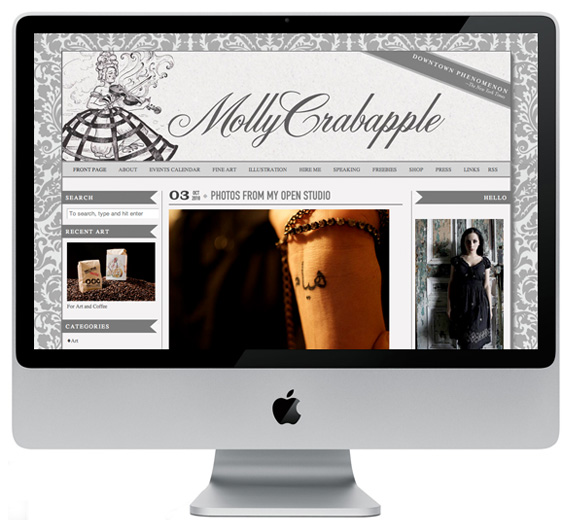 Q.
Your work seems like so much more than a 9-5 for you, it is clear from your blog how intertwined your job, lifestyle, fashion sense and even home decor are! How important do you think it is to blur the lines between work, life and play in terms of career fulfillment?
A.
A career in design doesn't necessarily have a starting and stopping point. Inspiration will hit you at completely random times and I think that as a designer, it's a natural progression for your interests at that moment to seep into your outfit choices, home decor, blogging topics, etc. I've always strived to have a seamless line between my work, life, and blog. It's definitely tricky because I am the face of my brand and my personality is interconnected heavily with my work.
I don't think it's necessary to blur the lines between your work, life and play – if anything, it's probably a relief for most people to break away at the end of the day. I've done things differently because it makes sense in my life, but I wouldn't recommend it for everyone. It has to feel like a natural progression.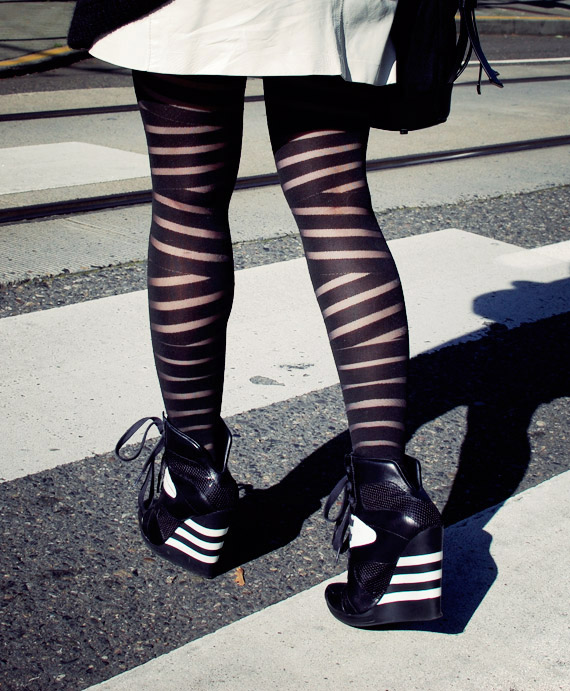 Q.
You've mentioned both your brand and your personality and how key they are in your career, how important do you think a 'personal brand' is for a career in the creative industries? What advice would you give to someone looking to brand themselves within their market – where should they start?
A.
Most of the time, a person's work speaks for itself but in a flooded market, often what makes someone stand apart is their personality and ability to potentially relate to their customers. There are so many designers out there – the personal connection you make with your customers is going to be the defining factor that keeps them coming back. I've always said that it doesn't matter how good you are if nobody knows how to find you. Branding yourself in a recognizable, uncluttered manner will help you get remembered. Start by building an online presence through various social media platforms and showcase your work on your own domain, whether that's a website or a blog. Reach out to people you admire – often, they'll help you along and even show you the ropes, no questions asked. A simple logo that will mature with your work is also helpful. And, always have business cards handy! Some people think they're extinct, but I promise you, there will be times where they pay off. You never know who you're going to meet!
Q.
It looks like you've learnt a great deal about yourself and your field through your career so far, what one piece of advice would you liked to have given yourself, say, 5 years ago? And, conversely, where do you see yourself 5 years from now?
A.
I would have told myself that it was possible to work at an ad agency and that it wasn't a pipe dream to run my own business full time. And, I definitely would have gotten started on my personal blog much sooner. It's so easy now to look back and see things differently, but the reality is, life happens and we tend to just do the best we can at any particular time without knowing if the outcome is going to be what we hoped for.
And, five years from now… wow, that is a long time away! Five years ago, I hadn't gone to school for design yet. I was finishing my business degree and had just returned home from a two month stay in New York. I hadn't done my first solo art show yet. I was working at a shoe store and living with four boy roommates. My life was completely different! So, five years from now, I'm not exactly sure what I will be doing. I hope to be working at a fashion magazine (Elle!) in New York, working as an art director at an agency or running an agency with my brother. Though, he loves working at Nike, so he might be too cool to spend his days with me! I also want to write a how-to guide about marketing for designers and do workshops on what it takes to be a freelancer and how to build a portfolio. Oh, and I want to travel a lot. I guess I have a vague idea then…but life is meant to be lived. Setting anything in stone feels too rigid – I am just soaking up new experiences, trying to stay in the present and enjoying my life right now.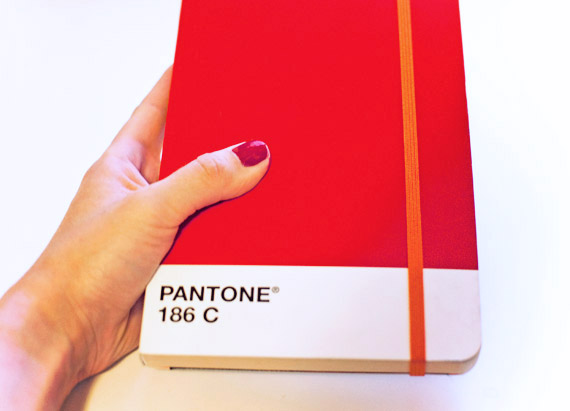 Q.
You seem to have done things totally your own way, do you consider yourself Miseducated? If so, what makes you Miseducated and what final advice would you give to readers embarking on their own Miseducated careers?
A.
Since Miseducated is about embracing a unique, unconventional existence, I would say yes! Though I tend to make plans, set goals and keep a schedule, beyond that, I try to live the best life possible and to do things my way. You're only going to live once so it's important to stay true to your values and ethics – at the end of the day, you have to answer to YOU. That's it. Do what makes you happy. When I was younger, I tried to fit into ideals, to do what I thought would make me happy by society's standards. I quickly realized that wearing corporate casual attire, working at a mainstream office and living in the suburbs was not for me. I went to school for business because it seemed more practical. But, I wasn't fulfilled so I went back for a design degree. Visualize what you want out of life, big or small and work hard. Stay focused. It's never supposed to be easy. The things that you do that feel impossible and test your will do add character. If people tell you that something can't be done, work even harder to prove them wrong. It's up to you to create the life that you want.