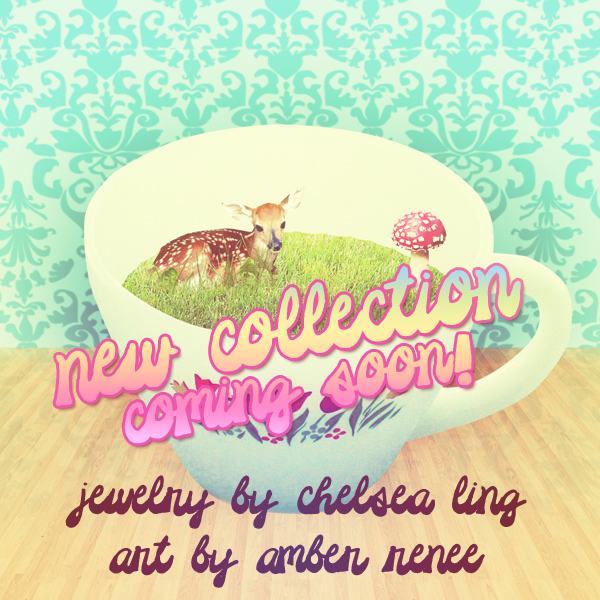 I've been working like crazy lately and unable to respond to many of your messages but I am getting them and I will catch up eventually. Everything's changing from winter to spring now and it's caused quite an overload of work. I understand wanting to start anew and get new collections out, whew so much to do and so little time to blog!
Speaking of collections I'm collaborating with one of my dearest friends, Chelsea of Paper*Cakes on a new project that will be out soon~
I miss the days when I could sit and produce several visual blog posts in no time. I feel like all of that drive has to be focused on Colette and work right now and I just cannot find that same inspiration for blogging. That explains all the rambling diary posts.
Did I tell you my schedule totally changed? We all have to get up before dawn now due to my husbands new job. I'm still trying to get motivated in the early morning but so far I've just been sketching, working and chugging lots of tea and vanilla coffee. I'll get the hang of this!
Miseducated is also going through some changes.. I've been reorganizing and there's much more to go so stay tuned.