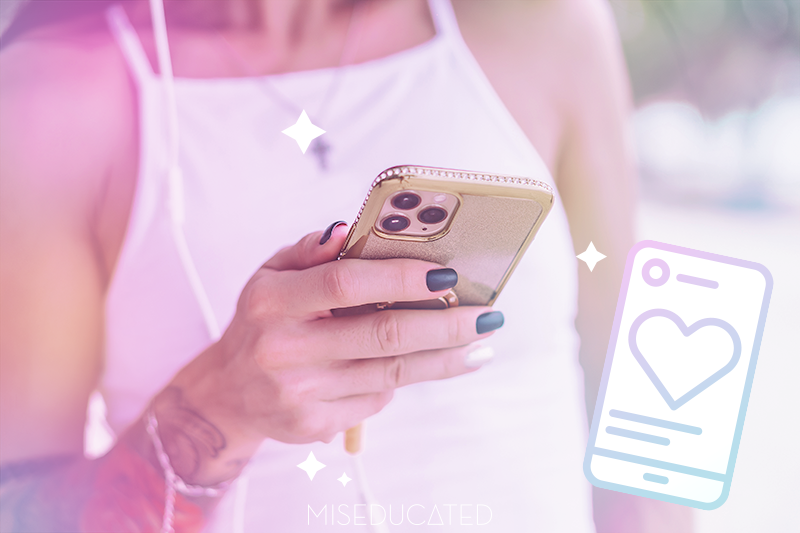 Has anyone noticed lately when you post a photo to instagram… that your stats have plummeted?
Have you noticed a drop in your content engagement and followers?
I'm going to share with you the reason why and a few ways to work around it.
Engagement Has Dropped
Only 10% of your followers (or less) are actually seeing your content.
Even though they follow you, they also follow hundreds, or thousands of other accounts. Their feed favors the accounts that play by Instagram's unwritten rules.
Followers Have Dropped
To attract more followers or get featured on the Explore page, you also have to play by these rules. Read on to learn how to stop your content from getting lost in the sea of the unseen.
Ugh. The 2020 Instagram Algorithm.
As if we needed another pitfall this year.
Why would Instagram do this?
Don't they want us to be successful and love using their app?
Ads and monetization. You spend more time and money, they make more money.
How?
They make us a slave to the 'gram. They're #1 goal is to keep users on the app as long as possible. Because of that little fact, they favor accounts that do this.
How Can You Keep Your Audience Engaged?
Post Content to Your Feed Daily
Post Stories Daily
Go Live
IGTV
Use New Features like Reels
Reply to your DMs Quickly
Reply to Comments Quickly
I'm assuming that you're already doing most of these. However, Instagram rewards accounts for doing things their way. The more time you keep people engaged on the app the more Instagram will favor your content.
Instagram Secrets
Do not edit your post/caption within the first 24 hours OR delete and repost.
Respond to comments within 60 minutes.
Don't paste hashtags, write them out, and don't use the same ones over and over (it gets picked up as spam and you can be shadowbanned).
Don't use more than 30 hashtags and try to just use 5-10 hashtags that are specific to your photo.
Post your hashtags in the caption or comments, it doesn't seem to matter.
What About a Magic Fix?
Now, more than ever, is a time to build community and share only your best content. Content is key!
There are no ways to cheat the system if you aren't posting good content (even if you spend a lot of money on marketing your account). The content and concept behind your post has to be good to get noticed in today's environment of constant posting. Buying likes and followers is only a way to get your account hidden further or disabled (and everyone can tell if you do it!).
You don't need these sketchy tactics to be successful on Instagram, you can succeed with your own hard work.
If I had one more tip it would be TIME. It takes a lot of time and effort to grow organically.
Help Me Be More Successful on Instagram!
Need Instagram advice or account management? We may be able to work together.
Contact me for more information and to see if we would be a fit.