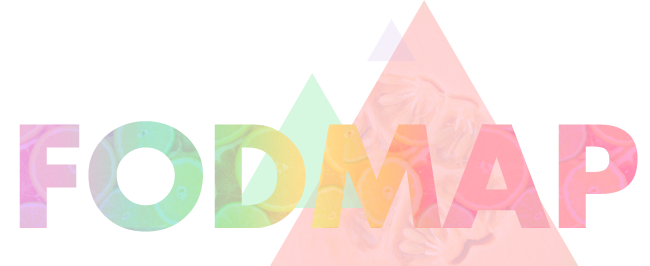 First of all, I'm sure we can agree that diet fads are usually lame. They have little to no health benefit other than the diet-marketers making money and you being attracted with unrealistic body expectations and weight loss dreams. However this diet is not about losing weight.. it is a diet specifically helpful for those who struggle with painful bloating, IBS, sensitive stomachs, prior intestinal surgeries (ding ding!!) and other digestive issues.
After my emergency surgery in October of 2014 I couldn't eat most things… my small intestine was healing and painful. However because of this, when I was physically able, I had an urge to eat EVERYTHING. I ate ate ate and especially loved sugar and carbs. I have a serious sweet tooth. My tummy did not like this.. it was more sensitive than ever and it began to look like I had a beach ball under my shirt, even more so around "that time of the month". My whole body was relatively thin other than this big bloat! I even had people asking if I was pregnant AND touching my belly when I was out.. how embarrassingly terrible!
So my doctor had given me this diet and at the time I was just not interested. I didn't have hope my stomach could change after this intestinal resection. I tried the medication and it worked a little bit but not to the extent I was hoping to relieve of this bloating and pain. After trying to do things my own way I finally realized I MUST try this diet regardless of how hard it would be. After that, I noticed a gradual change even within a week. I would wake up and my stomach would be flat, no bloat. I would go through the day and although it was hard to avoid bread and cake I continued to feel like I was not struggling with bloat! Hurray! Not only that but with increase in low fodmap foods I have been losing the extra weight I put on when I was eating unhealthily. I attribute this to eating healthier and exercising.. which are the only things anyone should be doing to get in shape. Starving yourself, trying fad diet pills, etc are likely just quick fixes and are not improving your health!
So what do you eat (and avoid) on the low fodmap diet?
FODMAP List
Oligiosaccharides
Avoid: Garlic, onions, wheat, leeks, nectarines, barley, rye, lentils, pistachios, kidney beans, chickpeas, broccoli
Eat: Quinoa, rice, corn, potato, buckwheat, eggplant, squash, pumpkin, bok choy, cucumbers, endive, tomato, zucchini, gluten-free products
Lactose (Disaccharide)
Avoid: Milk, cottage cheese, ice cream, yogurt, sour cream
Eat: Feta, cheddar cheese, parmesan, lactose-free dairy (or lactaid), almond milk (ensure inulin is not added ingredient), plain lactose-free yogurt
Fructose (Monosaccharide)
Avoid: High-fructose fruits and foods like apples, mangos, honey, asparagus, pears
Eat: More evenly distributed fructose/sucrose fruits like bananas, blueberries, kiwi, raspberries, strawberries
Polyols
Avoid: Avocado, mushrooms, cauliflower, prunes, peach, cherries, blackberries, sugar alcohols (often in candy like: xylitol, sorbitol), molasses, watermelon
Eat: Honey dew, cantaloupe, raspberries, stevia, white or raw sugar (limited), pure maple syrup
Many of these foods should not be completely excluded, as they can be good for you if you're not sensitive to them. On a low-FODMAP diet you aren't eliminating these different types of carbohydrates completely—just reducing them — so if you slip-up it's not the end of the world, keep going.
Some Go-To Recipes
Because the rest of my family is not really low-fodmap and eats bread, noodles, fruits and veggies that are high fodmaps.. I get major cravings. Some things I can make for them that they don't mind: fried chicken with corn flakes vs crackers, noodles with rice noodles, homemade pickles (remember garlic and onion are very bad for fodmappers and that stinks!!). As usual my recipes are not exact measurements because that's how I cook (by sight and feel).
Grilled Cheese Quesadilla
Corn (gluten free) Tortilla
Cheddar Cheese
Tomato (love grilled cheese with tomato!)
Dollop of non or low lactose plain yogurt on top

Directions
Place the tortilla in a greased pan or on griddle that's on medium heat. Put some shredded cheese on top and when it melts place a slice of tomato on top, fold in half, top with a dollop of yogurt.
Fried Chicken
Corn flakes
Bit of Corn Starch or Tapioca Starch
Salt & Pepper
Egg
Thawed Chicken

Directions
Oil for frying (olive oil + bacon grease for flavor!)
Heat oil to high heat, dip chicken into beaten eggs and then into crushed corn flakes mixture (with corn starch and salt & pepper). Turn chicken when browned. Remove when internal temp is at least 345 degrees Fahrenheit.
French Toast
Gluten free white bread
Splash of Lactaid Milk
Egg
Vanilla
Cinnamon
Maple Syrup (actual maple syrup, not the sugary brands of syrup)

Directions
Dip bread into the milk, eggs and vanilla. Heat in greased pan or on griddle until lightly browned on each side. Sprinkle with cinnamon. Top with a bit of maple syrup.
Snacks
Rice cakes + peanut butter (check ingredients!) + banana slices
Plain potato chips (you can haz!!)
GH Cretors Chicago Mix (a serving takes care of sugary cheesy cravings!)
Corn chips + cheddar cheese + jalapeños + oven/microwave to melt cheese + no/low lactose dollop of yogurt
Banana + lactose free vanilla yogurt + sprinkles of raw sugar + thin popsicle stick + freeze for 1 hour = banana pop (my kids LOVE these)
String cheese stick
WOW Baking Co Lemon Burst Wheat & Gluten Free Cookies
These cookies have no high FODMAPs! They also make other flavors but the only ones that might be ok are Snickerdoodle and Peanut Butter however I haven't checked them!
Snack Stops: Target, Fresh Market and Whole Foods have a bunch of snacks made for those of us on restrictive diets if you look around and check ingredients! Gluten and dairy free have been more and more accepted in other grocery stores, as well.
Peppermint and Ginger teas (if you sweeten use white or raw sugar, not honey) are always a good idea for your tummy!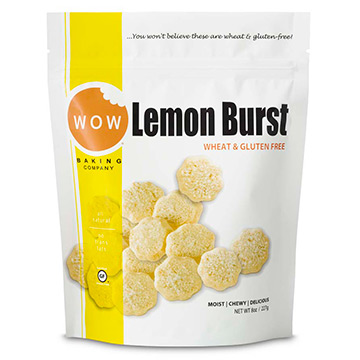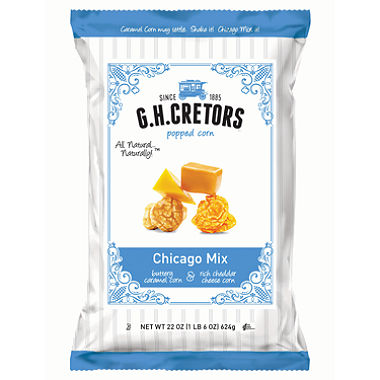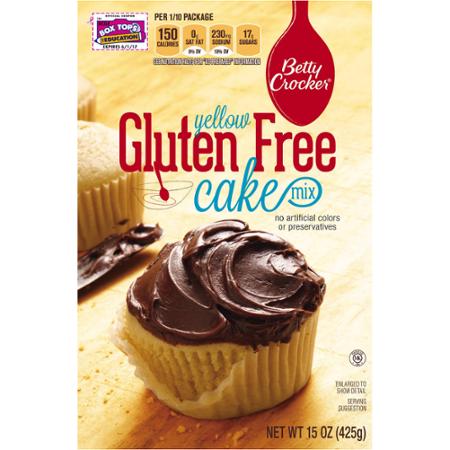 Those should give you a few ideas! For instance you can fry eggplant for eggplant parm with the same mixture as the chicken above but remember to make your own tomato sauce because garlic and onion are in most or all tomato sauces! You can also substitute spaghetti noodles for rice noodles (MAI FUN).
As you see above, I found a new favorite dessert/snack food that doesn't cause me bloating and doesn't have any major offenders in it: GH Cretors Chicago Mix! This is really a treat because most candy popcorns I found had at least one big bloat-inducer or just left me feeling those same bloated feelings. It takes care of all of the cravings in one bag.
More Tips
Differing Information
You might notice after exploring low FODMAP food lists that many different doctors and people disagree on foods. I find the best thing is to check Monash University's app list then to read about the ingredients myself if I'm not sure in a store. It takes some getting used to and it's confusing and tough at first but it starts to make sense soon! It's easier when you're going and getting more accustomed to listening to your body (belly) and what things bother YOU!
Spices
Beware of SPICES! Although all spices except for garlic and onion are fine many spice mixes (including yellow curry!) have onion and garlic IN them. This includes broths. These two flavorful guys taste SO GOOD but cause me a lot of discomfort especially on this diet.. I notice very quickly if they are in something after I've cut FODMAPs down/out. So be sure to look out for them. Green onions (scallions) and chives are safe if only the green tops are used and they're used minimally. So your cherished fried rice and noodles can survive as long as you skip the bulbed onions and garlic!
How Long?
If you decide you do want to adopt a low FODMAP diet, it's best to talk to your doctor first. If you can, try to commit to the diet for at least a month before you determine if it's beneficial for you and your digestive system. It's best to keep a journal (I have one on my phone so I can always easily write notes about foods) along the way to document changes and reactions to foods. I find even low FODMAP foods can give me bloating and some high FODMAP foods won't! It's a good idea to keep it handy.
Introducing FODMAP Foods
Also after you try the diet for a month you can start to introduce new foods you used to love by eating one a day or so and see how they affect you. You might be skipping on something that you find you can eat with little discomfort.
FODMAP Friendly Sites
If you decide to try the diet, let me know your experience and if you need support! I'll be sure to update about my journey more in the future. xo