I read recently in a book that time does not heal anything, it's what you do with that time. That is so accurately true and yet so opposite of what most others say (who are trying to be helpful) it scares me. So many people like to tell you that if you just get through it, time will heal your wounds. Time does nothing but prolong the issue if you're not actively working on it. In fact time can even make the issue worse if you're not working towards repair.
So.. write, read, talk, experience, explore, adventure, find people and things that are awesome and worthy of your precious time. Do that. I'm making it a point to knit more. I never really WANT anything I knit but I do want the meditative experience that comes with that. I think I may even go back to crocheting amigurumi for awhile and see what bears live inside my brain.
Another good idea? Make your home your castle.. so you can do all these things in your pretty kingdom and invite the special people over to feel and appreciate the magical energy you radiated into your walls. You may even share some tea and laughs that will permeate your home with even more of a sugar aura.
Inspired to knit away your time?
Amigurumi & Yarn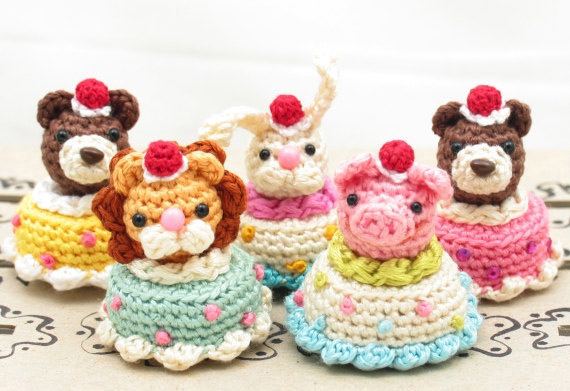 Pop-Out Cake Rings by EnnaDesign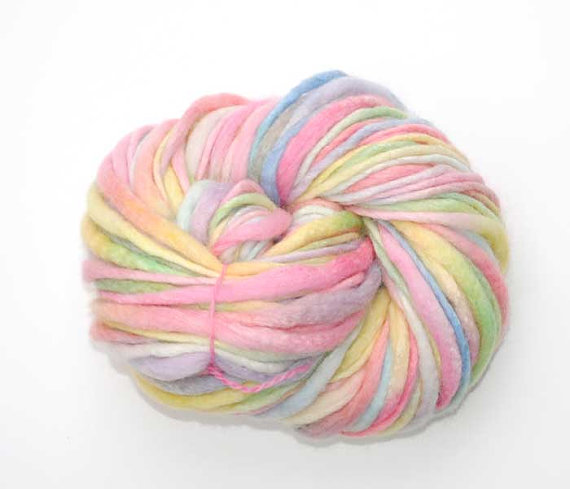 Bamboo Wool Pastel Rainbow by LaFiabaRussa
I've been knitting with a magic yarn ball a penpal made me years ago that I never got to use… It has made the whole act of knitting that more exciting as I unwrap little gifts that fall out every 5 or so rows. Want to make one for a dear friend? Tiny Purrs has a feature on magic yarn balls here!