In order to focus on the positive aspects of my life, one of my main goals (and a tough one to tackle most of the time) is to get rid of the negativity in my life. As you know, negative can come in many, many forms and a lot of these forms are out of your control. Negative thoughts are sneaky little devils, creeping into our minds and trying with great persistence to lead us away from the positive. And, unfortunately, once we open the door to one negative thought, a bunch of others seem to sneak in.
So how can you stop the negativity from taking over? Here are some things I try to remember when I'm tempted to embrace negative thoughts: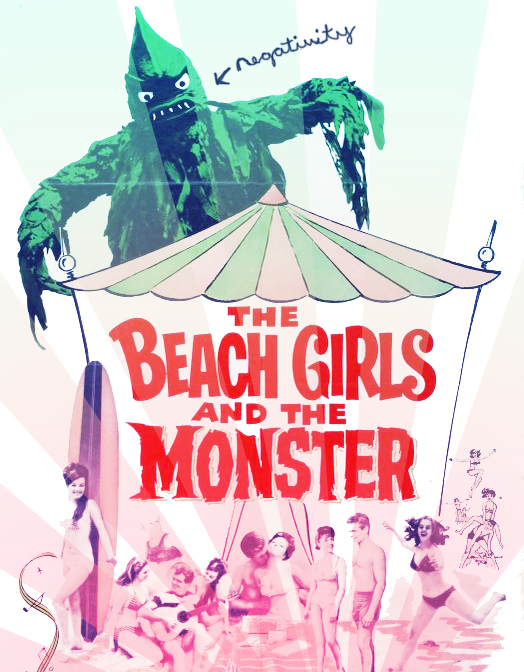 Negativity is boring. For most people, it is easier to be negative than it is to be positive. Most people give into (and, in fact, often embrace) negativity, and end up giving up negativevibes. Their attitudes and actions become negative. If you are thinking negatively, you are like so many other people — taking the easy path. The easy path is not only uninteresting, but it is also detrimental to your well-being (even though, at the time, it may feel satisfying to giveinto that negative emotion or thought).
Negativity is unattractive. People like happy people; it's a fact. Would you rather be around someone who is grumpy and moping and complaining or would you rather spend time with someone who is uplifting and always looking for the good in a situation? Exactly. People don't want to be around negative people so you will be a lot more popular (with others and with yourself) if you keep a positive attitude.
Negativity is pointless. Being negative does not get you anywhere. There is absolutely nothing to be gained from looking at the negative side of things. While the positive may, at times, be idealistic, it forces your brain to think about happiness and increases the positivity in your emotions and actions. Thinking negatively does not. It does absolutely nothing for you, so why do it?
Negativity is tiring. Think about about happy thought. Now think about a sad one. Which thought was more draining? Emotionally and physically, thinking negatively can take it's toll on our minds and bodies. While it sometimes feels like the easier thought to embrace, the more negative thought will ultimately cause more harm than good because it will allow your mind to be open to other negative thoughts. One negative thought can lead to another and before you know it, you are emotionally drained from thinking thoughts that make you upset, sad, or angry.
Negativity is time-consuming. Even though a lot of the time it is a negative thought jumps to the forefront of our minds, it actually takes a lot more time to think about things from a negative perspective. For example, if you allow yourself to think about what might go wrong in a situation, it's very likely that your mind will wander to all of the other possible scenarios in which something could go wrong. You will then begin to worry about those scenarios and attempt to think about ways to solve potential problems. You will have spent time stressing about situations that may or may not happen — all because you let in one negative thought. Not only will you be wasting time and emotional energy, but you are also allowing yourself to live too much in the future, a place that is completely unknown and completely unworthy of your worrying thoughts.
Now that we've looked at some of the reasons not to be negative, let's think about some ways to avoid negativity. One way is to concentrate on your thoughts and emotions and take control of them. Focus on remaining positive and living in the present moment. For more on these, see my post on mindfulness. Another way to avoid negativity is to communicate with others. As I have mentioned, clear communication often avoids conflicts and avoiding conflicts can avoid reasons to stray into negative territory. In addition, negativity can be avoided by having something positive to focus on other than your thoughts. If you like to walk, take a walk. If you have a favorite TV show, watch it. If you have a friend who always cheers you up, call him or her. Sometimes the easiest way to avoid the negativity creeping into your life is to distract yourself from it. There is a fine line between distracting yourself and ignoring a problem, but if you are certain the negative thoughts will not lead to a productive understanding of a situation, person, or problem (which is most often the case), it is best to avoid the thoughts altogether.
Negativity can be hard to escape. Not only do we have our own minds to contend with, but we must deal with those around us who can be negative, we must tackle negative environments or situations, and we must deal with negative images in the media. However, there are many ways to avoid negativity. Whether it is removing yourself from a situation or taking the time to think about your own viewpoint, removing (or, at the very least, lessening) negativity is an essential step to embracing a positive life.