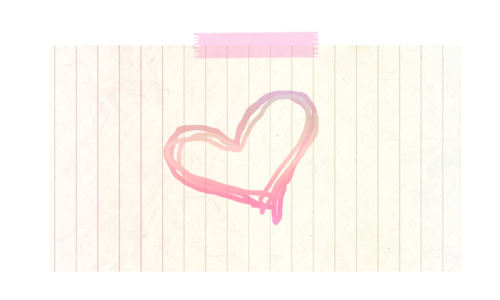 The wonderful thing about the blog-o-sphere is the amazing amount of creative dames that publish posts full of eye candy and insight.

Can't Get Enough
These are in no particular order.
1. LOLITA – She displays inspirations from a style I adore so I can't help but inhale all of the eye candy.
2. notebookdoodles – Cute and refreshing in the many blogs that reuse images from other websites. Adorable.
3. Fleur Avenue – Blog and jewelry shop ran by a very sweet and inspired girl. Her style feels reminiscent to me of a zakka magazine and I love it.
4. Oh, Hello Friend. – The sweet style of this blog makes me feel warm inside, positive people make the world go round.
5. NubbyTwiglet – A delicious design blog, old friend and favorite and was reminded to us by a sweet visitor.
6. SHRINKLE – Watch what color and creativity do when they rule your life and your business. Amy conquers everything she takes on with cuteness.
7. Creature Comforts – Soft and comfortable, this blog is full of cute decor and style.
8. The Paris Apartment – A decadent and delicious blog reminiscent of Marie Antoinette and vintage France. On top of it all she's sweet, very inspired and a dear friend.
9. Modish – A very cute lifestyle blog.
10. Black Eiffel – A design and lifestyle blog with delicious and clean color.
11. Pimp and Pomme – My crafty friend in France's little jewelry and style blog that is absolutely adorable.
12. Bored and Beautiful – Lots of delicious fashion and backstage art and fashion shows.
13. Hidden in France – French inspired design and frilly decor.
14. MerMag – Lifestyle and DIY blog with delicious personal photos and a peek into the life of a sweet family.
15. Print & Pattern – A really inspiring log of cute and colorful patterns and illustrations.
16. Poppytalk – Delicious, minimal, modern design and lifestyle blog.
17. Sanctuary – A sweet inspiration blog filled with decor ideas and personality.
18. Design Milk – Modern design for your home that is destined to make you drool.
19. Delish – Cute and clean inspiration blog filled with delish-iousness!
20. Design*Sponge – A very inspiring home decor and DIY interior design blog. My absolute favorite.
What about my blog?
Want us to look at your blog? Be sure to leave your url when you comment.