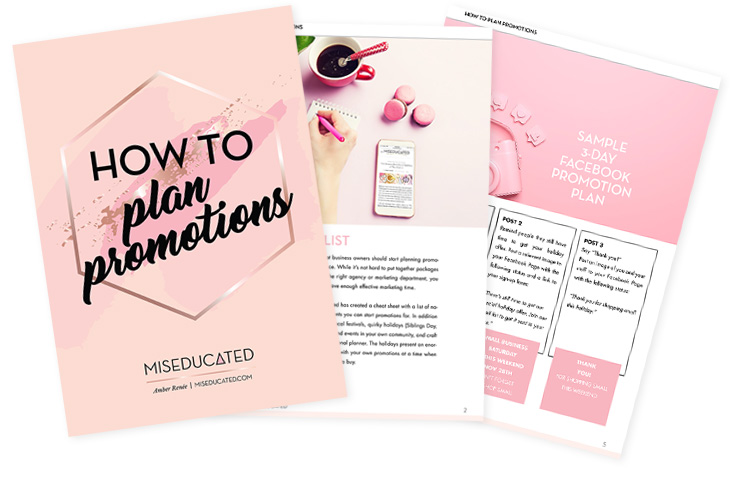 Best retailing practices state business owners and managers should start planning promotions 1-3 months in advance. That's why Miseducated has created our ebook How To Plan Promotions.
Please enjoy the digestible advice and good industry tips downloading the first of our up-and-coming ebooks and get inspired to make improvements.
If you're ready to discuss ways to make your branding or marketing grab more attention in the new year just email or call me for a free consultation.
I'd love to assist you in making your campaigns stand out from the rest!
Our first ebook is our How to Plan Promotions Ebook and you can download it for free by clicking here!