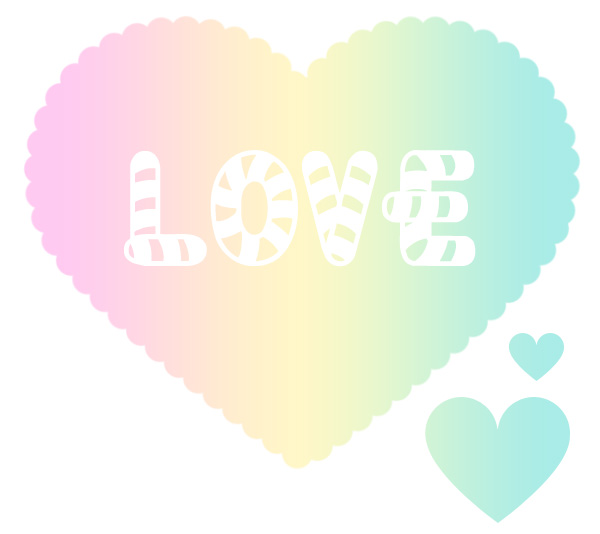 This is one of those drafts that got lost in the shuffle for a few years and I'm finally inspired to write it because it's actually very sweet. There are more posts of this series coming that many of you will be excited about including a rerelease of 'Ways to Make Your Best Friend Smile' which in some ways will seem a tad bit redundant seeing as how your guy is probably also your best friend but generally it's a much different kind of relationship that I'm referring to.
Valentine's Day was very recent but that doesn't mean you have to stop doing sweet things for the one you love or limit it to one silly day a year. This is a list of some of the ways I've learned to make my significant other feel better through experiencing life together… Obviously there is always a right time to do things as well as a wrong time and chances are you know when that is since he's your guy and all. If you don't, try to pick up on body language and tone from him.
1. Keep your shared space tidy and organized. If he is a slob, do a little extra work or occasionally remind him of his shared chores (but do not nag and do not complain if you choose to do them instead). I always feel like an old school Sim with a full "Room" scale when my house is clean so I assume it makes others feel good as well. A clean and cute home is a happy, inspiring home.
2. Take time out of your day to take care of yourself, fix your hair, paint your nails, shave your legs and put on a cute outfit. Pampering yourself will not only give you a smile and help you feel confident but it will also show your guy that it means a lot to you to look nice for him. Don't just fancy up when you're going out on the town but also when you're staying in together. It will make him feel special that you're looking nice just for him.
3. Remind him what he does for you and how it makes you feel inside. Tell him about the things you really love that he does each and everyday and the special things he does on rare occasions. Encourage your man to treat you like a princess by reminding him what things he does that make you feel really good.
4. Pamper him on special days. After he gets home from a long day of work or from a night out with the guys have the house tidy and dinner or dessert on the table for you to share by candle light. Sometimes I love to make fondue or a fruit tarte (recipe coming soon!) that we both really love to indulge in. It's even nice to sit and have the dessert you made with love in your heart while you catch up on a favorite show or watch a movie you're both interested in.
5. Prepare HIM a decadent bubble bath. I realize it's not an exceptionally manly thing to take a bubble bath but I've found that occasionally it's also nice for him to relax in the bath while you pamper him. Put in some bubble bath, a bath bomb, bath salts or some drops of essential oil, light some candles or incense (or both!) and bring him a nice, hot cup of green tea and keep him company if he'd like. Ask him about his day and offer to wash his back or massage his feet. These are not only things for men to do to their women, you can also show him you appreciate everything he does for you by pampering him as well.
Cute Date Ideas
1. Attend a local art show. Look up dates and times on your cities website. Many art shows also offer horderves and drinks while you both enjoy looking at the works and discussing them with each other.
2. Pack a cute picnic for two and head off to a park nearby, a secluded spot in the woods or a lovely beach overlooking the water to indulge in some tasty food you've prepared and each other. Bring along a camera for extra fun!
3. Plan a game night with our without the children. Play an old favorite together or invite your favorite double date couple. Prepare some easy snacks and drinks and enjoy each other's company, laughter and some friendly competition.
4. On the next clear night pack a cozy blanket and find a secluded spot away from the city to romantically gaze at the stars together. Pack a light picnic also if you'd like.
5. Don't feel like splurging on a date at the movie theater? Why don't you both stay at home, snuggle on the couch and watch one of your favorite films together? Take turns picking the movie and you'll learn more about each other by which movies you enjoy.
What are some of your favorite ways to make your guy feel special?