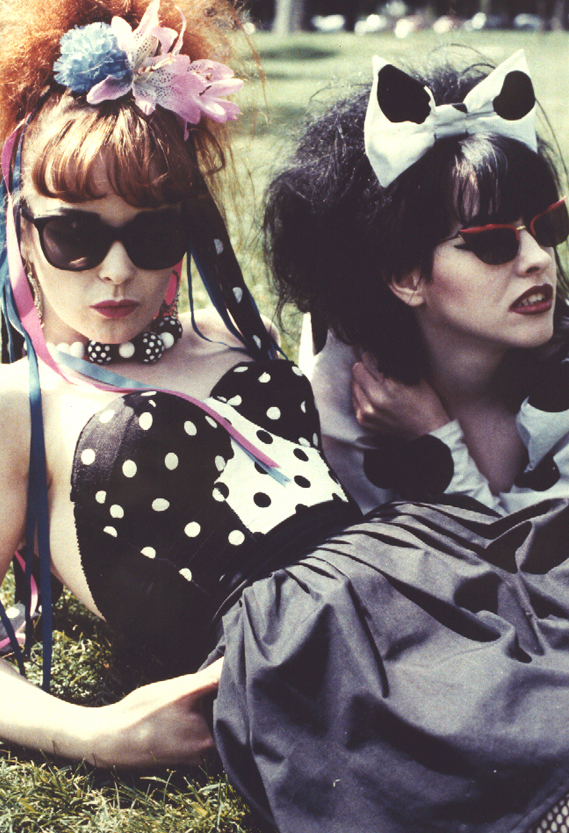 One band I cherished since a child (much like Bowie but more relatable on a sensitive and misunderstood girl level) and never outgrew is Strawberry Switchblade. I formed a cherished online friendship with Rose McDowall in the late 90s and grew to understand her in a more personal way as the creative soul she is. In grade school I created a very cute, pink and polkadot website devoted to the band visuals and audio decadence, I had musical appreciation websites for Strawberry Switchblade, No Doubt, Veruca Salt and Shampoo (my all-time favorite bands), to which I thought why not create features here as I've been meaning to do for years.
Rose is as magical as her music is. She and Jill Bryson wove visual gumdrops for my eyes to munch on obsessively and still inspire me heavily to this day. Miseducated's first layout and many layouts thereafter were created while blasting Strawberry Switchblade songs over and over (and I mean OVER AND OVER). When I met my very best friend Kimi online in 1997 it was like the magical world they wove, a world of polkadots and acid-like colors dripping with cute psychedelia, came to life in our relationship. As a troubled child I often felt Kimi was the one person in the world who understood me, who would always be there (she's still there). Our song was "Since Yesterday" by Strawberry Switchblade. When she calls even today that song rings out to let me know it's my soul mate calling.
If you've never heard of Strawberry Switchblade and don't appreciate the delicious 80s whirlwind of drum machines and their unique electronic music filled with happy, depressed, in love, best friend adoring, memory mourning troubled girl lyrics then you might not enjoy it but I honestly, yes with a big bias, cannot imagine how anyone could not want to dance, twirl in daisies and sing to their music. When I listen now it transports me back to memories from childhood, the good and bad, middle and high school filled with love, loss and raves, as well as today the love I still have for my very best friend Kimi, my cherubic three year old daughter and my boyfriend who is, at last, my love dream come true. Step back in time and many of the photos in the gallery below were posters on my wall and locker. Can you get enough?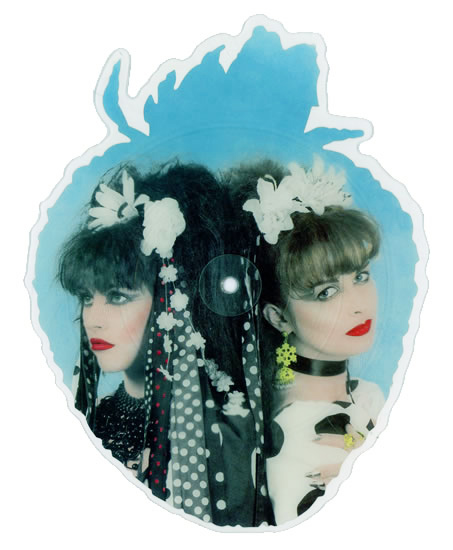 Many who know me well see the photos and instantly understand why I was so odd as a child (or even as an adult!) with my polkadot dresses and big, offensive, neon bows. I stood out like a miniature pop star in a small town school and many thought it was hilarious at my expense. I still get it to this day if I visit the town, people look at me like I'm an obviously lost alien. Hell it even happens in the city I reside in occasionally, I only seem to not be an eye sore in southern California on my many summer visits to stay with Kimi and in Tokyo, Japan of course.. but never really here, and so I know Strawberry Switchblade is singing my woes in a way that I will always understand. When you find a band like that you rarely let them go, who would want to? I'm still ready to dive into their "Deep Water" and never return.