I went on another Japanese magazine rampage.. I do this once a year usually during the summer when I start to really miss summer in Japan.
I've decided that while looking at the magazines, when I see something especially Miseducated I'll clip it out for you to see.
The magazines I collect from are CUTiE, Kera, Zipper, Spoon and assorted fashion features.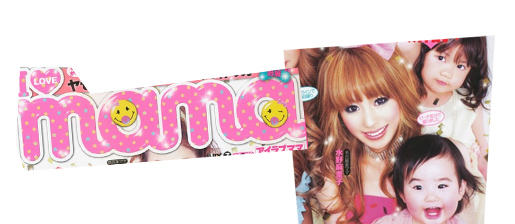 Did you know there's a new Japanese magazine called I LOVE MAMA? I'm in love!