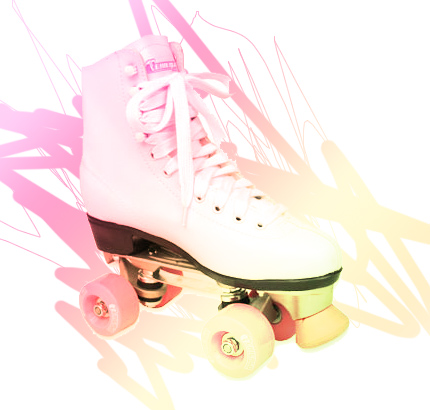 I just cannot seem to get inspired so I'm forcing myself to get back into the habit of writing anyway.
I finally had a much-needed girl night this weekend.
My best friend and I decided to dress up and go to the roller derby (I was planning to feature it).
It didn't exactly work out as planned, however. When we arrived we had to park so far away that we gave up halfway there.
We had trekked through the cold rain stinging our faces and smearing our makeup so long that we quickly grew weary of the journey left and ran back to the warm car.
We promised that we'd warm our bones with a glass of wine upon arriving home and we'd try out webcam chatting.
I tend to be too shy to try out webcam chatting, as my friends know after much begging to Skype with them, but with a couple of glasses of wine and my partner in crime by my side I feel like I can do anything. This includes sharing silly details about out night, playing and commenting on music and taking questions from viewers~ it was totally fun and a great way to wind down after a chilly night out. We used Stickam and although we did get some pervy messages the majority of the people were chill. I definitely recommend trying it out for fun and nonsense.. however watch out! One minute we had no watchers, the next we had hundreds.. and we're total dorks!