At 18 I ran as quickly as I could from my two stoplight town, to New York City where I dabbled in the fashion and modeling industry.
At 19 I tried out Los Angeles and motherhood all at once. Three years later my daughter and I headed back to the Big Apple in search of something more. What I did find was my soul mate, and we moved out West together to bask in a few of San Diego's rays. Sunny yes! Creativity and culture? Not so much!
So a Medical Assistant Certification, a marriage and one more baby later my little family of four and I trudged to the rainy town of Portland, OR. Now at 25 years old here I am.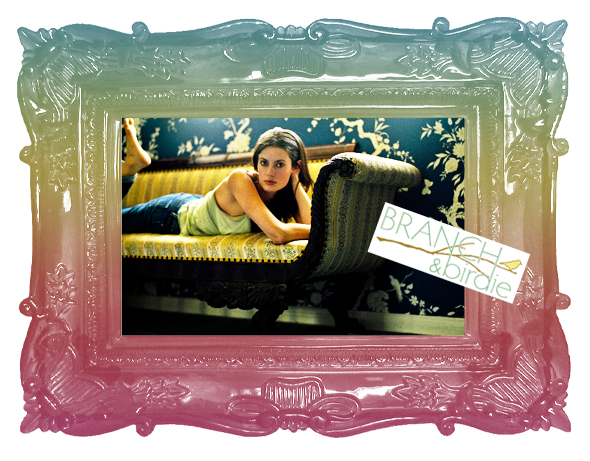 My life has already started, it's in process and I knew I would not ever be content without creating and decorating.
I had always dreamed of having a little boutique full of local artist's goods, but I never would have imagined that I would be able to become that local artist. I had sold some of my handmade jewelry in stores before, but did I have the motivation to start up my own empire? Then I discovered Etsy! Fantastic! Phenomenal! A mecca of beauty and vision! With a few click clicks on my computer keyboard, and some design help from my genius filmmaker husband (owner of Two Penguins Productions) I plunged forward and started up Branch and Birdie.
I find my inspiration in nature, scavenging through thrift stores and watching my daughters draw and play! As women we are being profiled from birth, directed to become the celestial being of beauty- but don't you think that it's time we take charge? Diaper in one hand, courage and confidence in the other? So good bye NYC glamour and hello PDX basement! I've traded my Louboutins in for a sewing machine, and couldn't be happier.