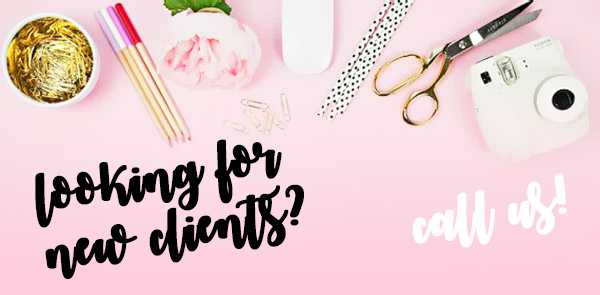 Do spend your days daydreaming of earring hundreds of thousands a year without also dreaming of the money you'll be spending to acquire these elusive clients?
You're not delusional.
You're running a business.
Your dreams are in check, but are your investments?
What will you spend to acquire and keep even a $3,000 a year client?
New clients means new marketing plans and serious investment.
Don't overlook it because it's boring.
I roll my eyes endlessly at "you have to spend money to make money" too, but you know what?
I know it's true.
In fact every time I pry my grabby hands loose to dish out money towards my own marketing plan I don't end up regretting it.
No Marketing is Free
A smart economics teacher I had in high school said something that stuck with me:
even couponers are paying themselves to do the tedious work.
And they're not paying theirselves much an hour; I can tell you that.
It ends up not really being worth it when you look at the time and effort required.
So even if you're spending your time flooding blogs and spamming your website: you're paying for it.
You're also putting effort into something that is not your specialty vs running your business.
Which is.
So just what are you paying for?
Clients are big assets in business.
A good marketing is a necessary investment for client attraction and business growth and it's good to leave it to the professionals to make sure it gets done right.
Marketing Plan + Marketing Budget
Many beauty industry businesses set their marketing budgets between 5-8%,
depending on their size of course.
We all know that it's an oversaturated market.
Once upon a time they would tell us "If we blogged it, they would come."
Well there are so many blogs and tags and hashtags in the atmosphere now that this is no longer the case.
Marketing has become necessary in an oversaturated market to create awareness of your brand, services and products.
Your key is to find the percentage of marketing dollars necessary to maintain a stream of new and repeat clients while allowing your business to grow and flourish.
Confused?
If you're interested in a marketing plan complete with social media posts that breaks it all down for you; I can do that for you in a free consultation.
(You can sign up on your own and request chat or phone — very easy-going.)
Consistency is Key
Controlled repetition is the flavor of the game.
Work out a rhythm that will continue to keep your beauty-industry business FRESH in the minds of your current clients and potential new guests.
Don't have a brand or consistent image?
Even if you'd like to manage it yourself; we can help you get set up and sorted out.
Brand awareness and consistency are very important to raising awareness with clients on and offline.
Analyze your Demographics
Think about the demographics of your clientele and customers.
Develop an avatar or ultimate client for your business.
This is who you're marketing to.
Think about age groups, interests and details.
Awareness of your special niche can help target your market.
Client Loyalty
An attractive reward program provides guests with perks to get them buy in to your business and stay involved.
You can start these as soon as the first visit on or offline.
Focus on where you believe your clients or staff would give the best response:
Web or Shop Coupons
Gifts With Purchase
Discounts
BOGO
Rewards
Your marketing plan is only as strong as your brand, business and staff.
What promotions will your fans and staff support most?
Promotions easily communicated are more successful every time.
Don't forget to target your social media audience — shares are only a client away.