As a kid I remember my mother having quite a lot of craft projects she was in the process of completing. My mother was always into making/reworking things, cooking, gardening, crafts. I distinctly remember a 70s mushroom rug she made that I would die for today, macrame tapestries and planters, layered candles with a 70s color palette. Of course when I came along things took a more cartoon-y feel with care bear pillows, pastel bunny paintings and bright rainbow everything. I didn't appreciate all of the 70s beauty as a kid because I had been jaded by the bright rainbow hues I had grown accustom to being surrounded by. I despised quite a bit my polkadot brown, orange and yellow mushroom bed skirt, the psychedelic carpet, the orange velvet chairs. I started to hate brown, orange, yellow, green and red. I steered from the palette and wanted nothing more than bright pops of color, neons and pastels. I proceeded to cover myself and my room in these colors. I absolutely gagged at macrame; the hemp-y natural browns and mustard owl tapestries.
I partly feel that the time (1980s) I was born (both design wise and technology wise I lived in both worlds, pre-tech natural and post-tech digital) is one reason I have a constant battle going on within my brain of palettes and designs for my personal projects and home decor. Do I stick with 60s or 70s hues and keep loading my shelves with vintage, psychedelic beauties? With mushrooms and daisies? Do I cut back on the brights and pastels? Do I lean more towards my preference for modern Japanese-esque decor or my appreciation for the antique and ornate French decor? Do I engulf my home in the modern, minimal Swedish designs or run to the psychedelic bohemian love nest with drapes, floor pillows and tapestries? Will it ever just work together? If you know me you know my closet is the same. I do not and have not ever "matched."
And here I find this visually-overloaded attention deficit again.. I have such an appreciation for crafts and handmade goods. I cannot seem to stick with crochet, knitting or sewing long enough to decide "that's the one!" and so here I find myself admiring macrame and wondering why I once despised it when now I cannot imagine a better "fun" goal than taking on a project such as making a macrame chair or an advanced tapestry. This came about as my love of gardening has grown and expanded to the point that now I have plants here I cannot keep outside because of this (WACKY) Indiana weather. All of these plants would love being hung from the hooks in the dining room while the color pop of a macrame string excites me to a point I can hardly communicate. It's likely because of the macrame goodies you can find on a quick google image search, the kind of search that sends you into a rabbit hole of, "I HAVE TO BUY, OWN OR MAKE THIS. It is my destiny." So there I am. Color charged and obsessed. As obsessed as I still am with my recent hobby of raising chickens and learning enough about wood working to build a colorful coop with my husband.
What new craft or hobby are you finding interest in? Can you relate to the inability to pick one and stick with it? Are you always wanting to do more?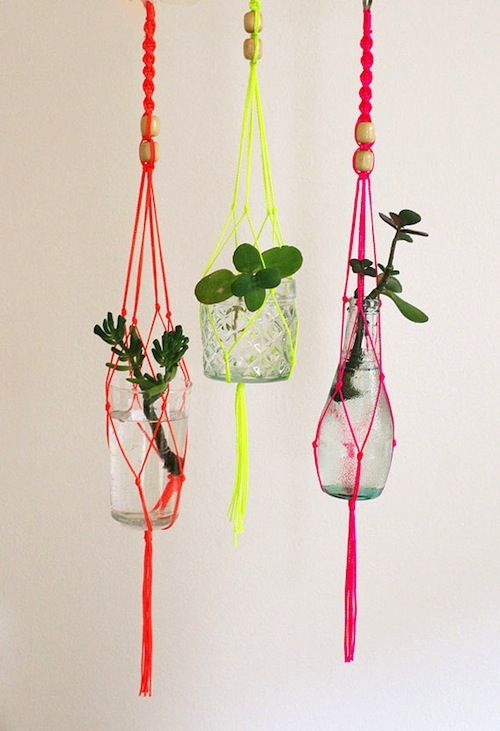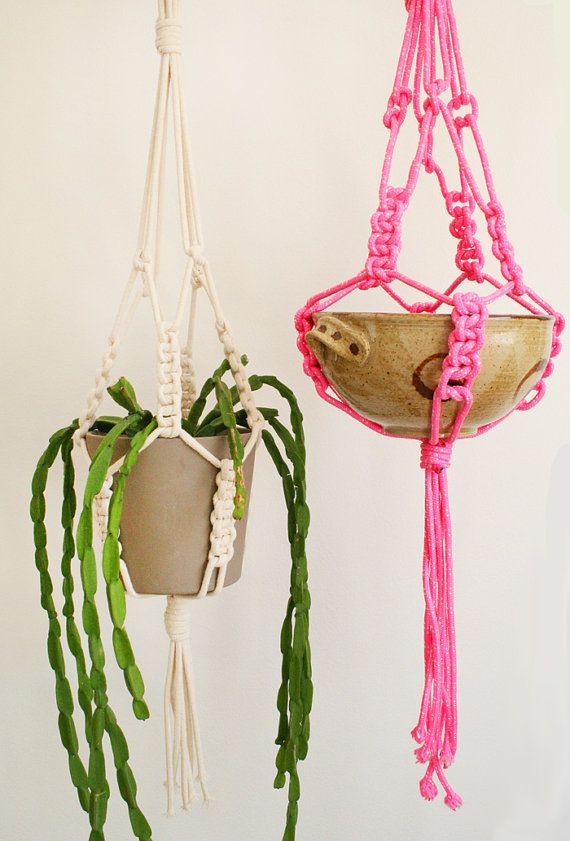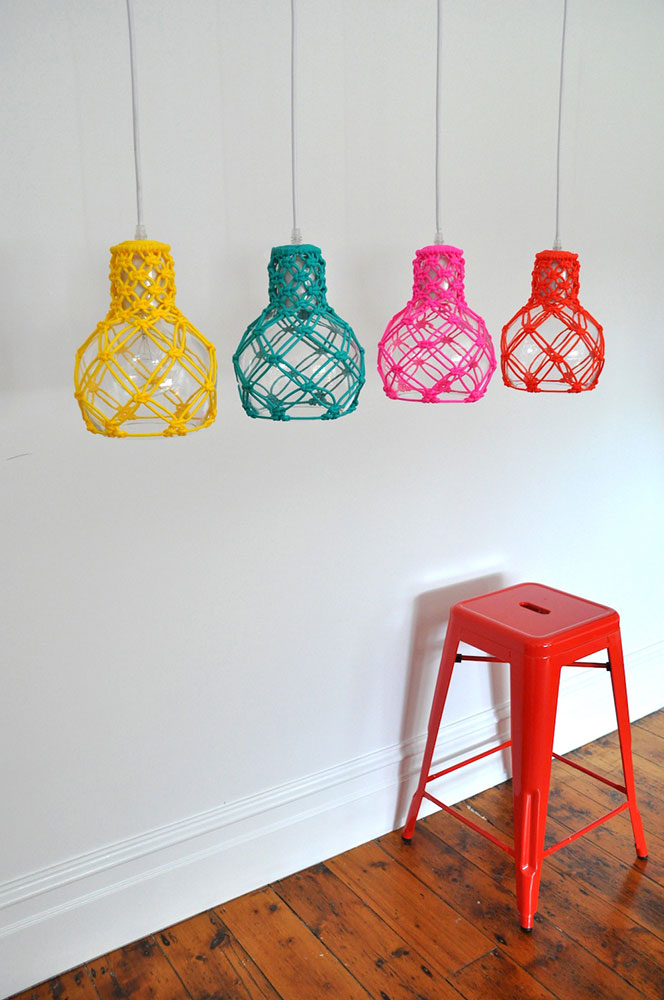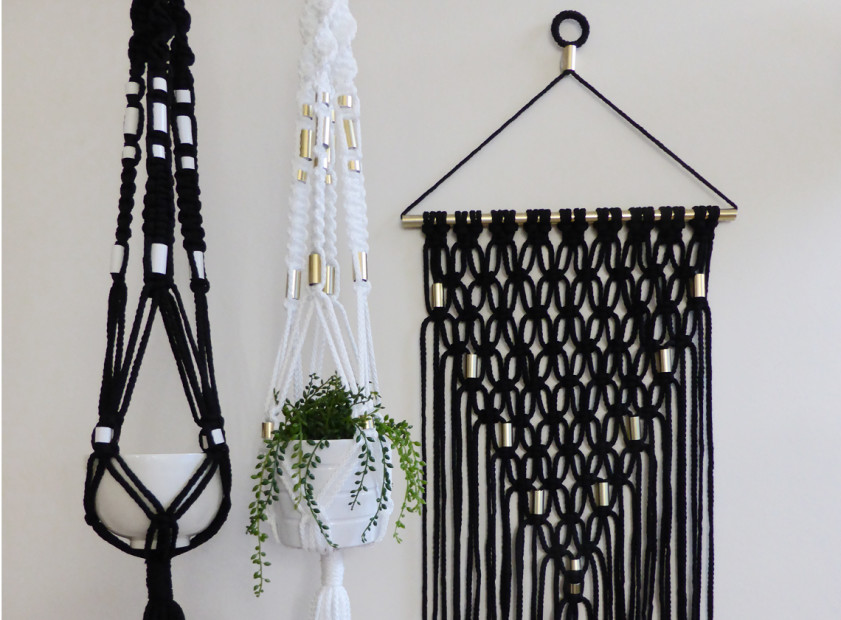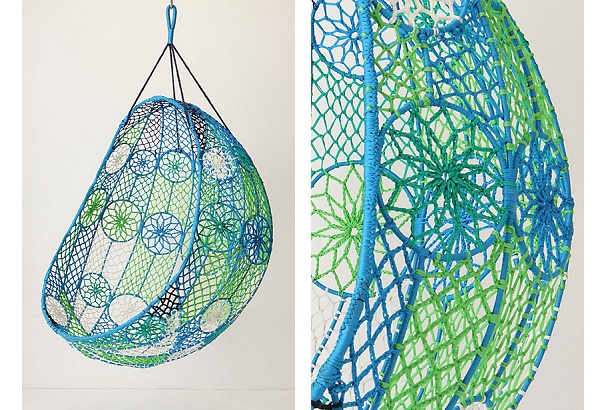 Macrame Tutorials