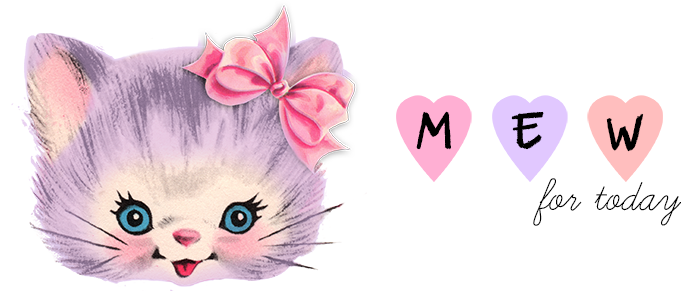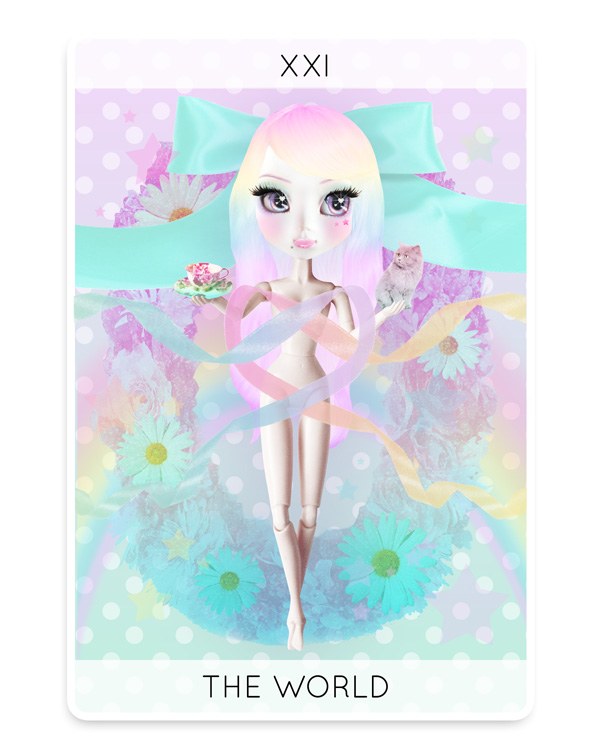 Who says the occult can't be kawaii? For a long time I've loved tarot card art and the amount of dedication it must take to finish such a large deck. It's a stretch, something totally new I never considered really doing. I know this is the next step!
So my next huge personal project is designing an deck of TAROT CARDS >> This is big for me to admit. Dedicating my next year/s to producing extensively designed mixed media tarot cards (78 in a deck) that will be available as very limited large prints until the entire deck is complete and then they will be made into decks of cards included as a lovely kit complete with a book written by a friend on interpretations.
I've also recently become obsessed with cute tarot cards such as those by Sanrio, Aya Takano (THE BEST: top of my wish list), the numerous cat and animal tarot cards, etc so I had to feature them! I've always wondered how I can add a totally different style/take into the world of the tarot.
The first of my new prints will be on show RAW located at the Murat on [official date announced!!] March 19th (buy a ticket ($15), you wont regret it! if not in the area comment and receive a free print at $30~). "XXI The World" is the first card and, as stated, will be first available at RAW.