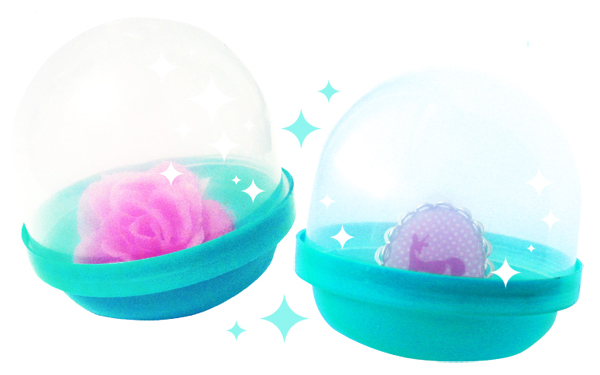 Remember the trill of gumball machines? The magic of finding the machine that has what you want and putting in a quarter only to have it pop out a tiny prize?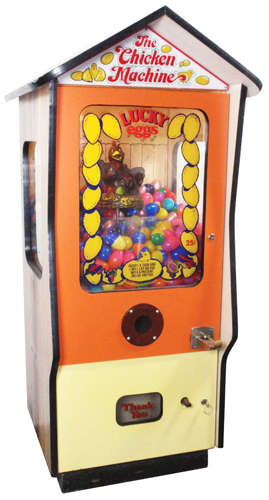 I LOVED them as a child and I have to admit that I still do. I still eye the quarter machines in the mall in case there's a Blythe-sized treasure waiting to be found, I still pour yen into gashapon machines when I'm in Japan hoping for the cutest of the cute, and I still love every minute of it. They're almost like little gambling machines that you win at every time. What could be better?
According to Wikipedia, vending machines were widely used in Europe before they became popular in the United States. In the early 1880s, the first commercial coin operated vender was introduced in London and stocked with postcards.
So this post is in honor of the gumball machine, quarter machine, gashapon (or gacha) and the chicken machine. Each of them have made my days a little brighter and a little more whimsical with their plastic, surprise balls. And you know how much I love surprise balls.
In fact, in honor of my love for the gumball machine I decided to craft my own cameo gumball rings and supply them to you in a plastic gumball capsule to remind you of those wonder-filled childhood days. I've also moved the shop here to stay (an economical decision!) so you don't have to go far to browse. I hope you enjoy them!