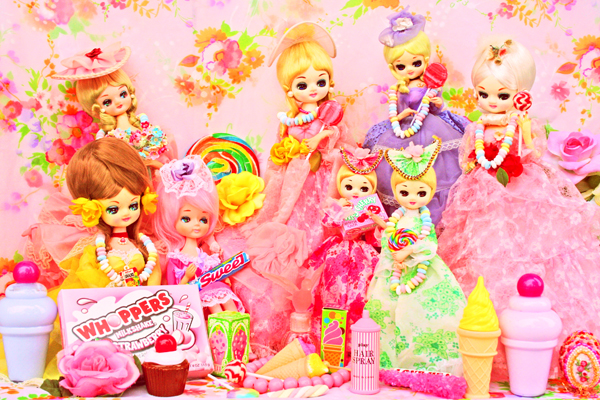 I've recently become a little obsessed with another type of doll. The vintage pose doll. I've been planning an article on them for awhile now but digging up information on them proves more difficult than digging up a beautiful doll at a swell bargain! One blogger writes, "Certainly, Bradley Dolls don't have the stunning quality of Madame Alexander dolls or those dear Betsy McCalls, but they've got nostalgia in spades." I have to agree with that, just one glance at that kitschy face and many are hooked!
These dolls, manufactured in Korea and Japan by Bradley in 1954 to 1984, were most popular in the 1970s. They were known as boudoir dolls most often although they were also known as stockinette dolls, pose dolls, cloth dolls, southern bell dolls and more. A small selection of these kind of dolls have the big eyes and craved-for kitschy appearance. Many more of the dolls made by Bradley had more delicate and realistic features according to a catalog I saw in another blog.
Lucky for us, in addition to the dolls with victorian fashion, Bradley also put out a line of mod cloth dolls in the 1960s. These dolls had cute, cropped haircuts, huge hair and the sweetest mini mod dresses and costumes.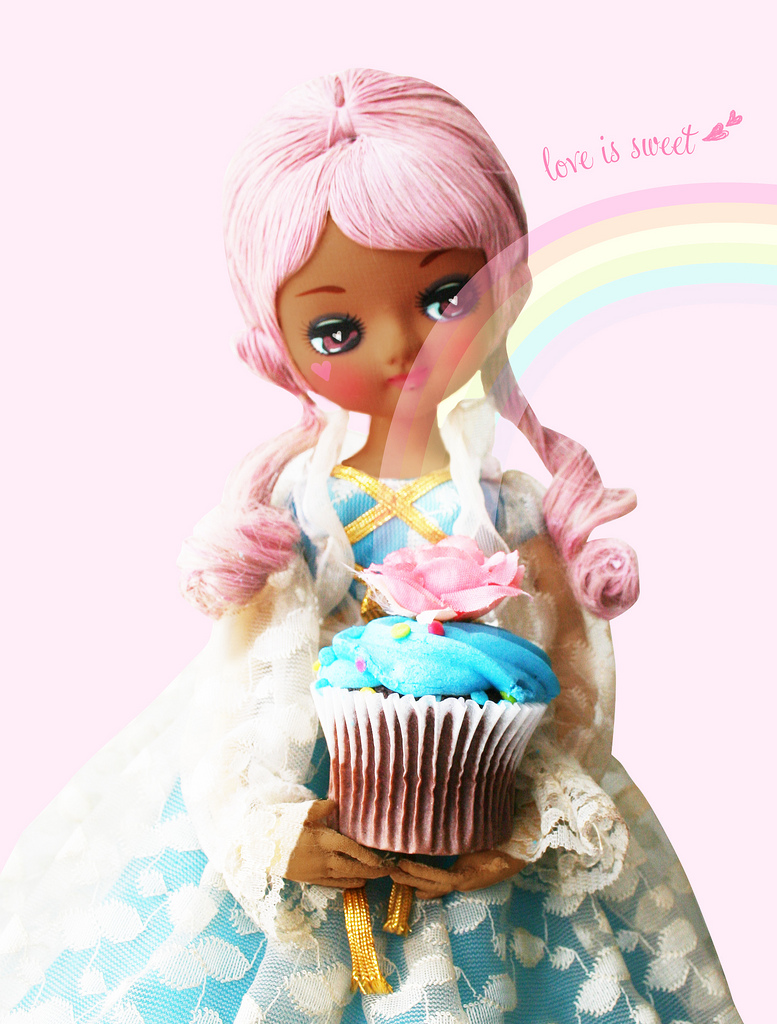 Buy this print here!
I found my first pose doll years ago in a large thrift store. She is a bunny doll which I've found, upon searching online auctions, was another semi-common style of pose doll. She won me over with one look and I've been hooked ever since. You see I had been hoping to find a pose doll for ages after falling in love with both Ayumi Uyama's and Boopsiedaisy's work. More recently I've been ogling these dolls again and I've decided to buy a few more and even start a side project devoted to these girls!
Do you own or want to own any of these beautiful dolls? 😉
All of the photos seen here are by Boopsiedaisy, Ayumi Uyama, and myself.
AND it gets better. I happened to be surfing around Flickr, another obsession of mine, when I found out that Super*Junk actually makes and sells pose doll kits. Gasp. The day I have one in my grubby hands is the day I am a very, VERY happy girl.