I'm Amber Renee Fawn, an Indy-based artist & designer,
that knows what it's like to feel stuck.
Every time I'm asked to explain my style I'm at a big loss. Minimal sometimes but maximal others, nostalgic with a bucket of retro, a heap of kitsch, a vat of kawaii, a large can of whimsical, and a dash of psychedelic? What does that even mean? So I prefer to say my style is Miseducated, or unconventional. Or kitschcore.
On a more personal note, I'm a "mama" and am spoiled with art by my contemporary realism painter husband, David H Cunningham, in a home from 1912 that sits in downtown Indianapolis, Indiana. I love thrift shopping, zines, sugar, and brainstorming sessions. I'm endlessly inspired to both try and find new things for us to go gaga over, and my obsession with design knows no limits or bound. I'm as comfortable escaping to my log cabin in the forest as I am living in Tokyo.
My past was painful so I'm on a mission to show others another option. Join me as I continue to collage my future with love and adoration, for the beautiful world we share, and the many different people, and ideas, that we share it with. My writing, artwork, and design are my obsessions and what I pour my soul into. Inspiration is extremely valuable to me and it's always hiding nearby.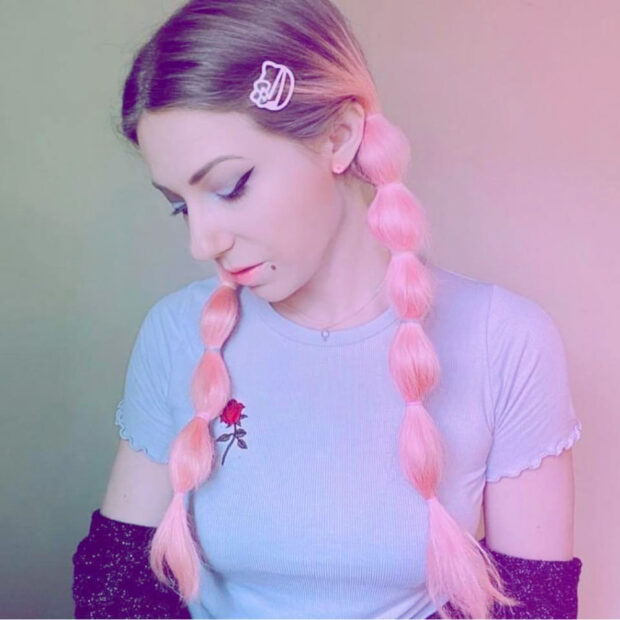 The most precious thing I've learned on my journey is that we don't have to live in darkness;
we can choose to live in color.
---
Official Artist Biography
Amber Renée has both studied and practiced art and design in the United States, France, and Japan. She graduated with a BFA in Visual Communications from Franklin College and furthered her education by continuing to study Visual Communications in graduate school at Herron School of Art and Design.
Her award-winning artwork, fashion, and accessory designs can best be described as a colorful, psychedelic interpretation of the world around us. Perspective is bent and reality is altered with use of whimsical and mysteriously cute design. Her work is inspired by the place one's mind might go if only they could shut their eyes and hop through a magic mirror.