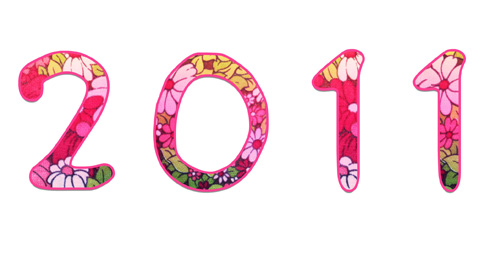 2011: can we predict that it will be better than 2010?
"Maybe…"
It has to be said that I am not a trained healer by any means. I am simply someone who aims to interpret her own signs, and I struggle even with that. All my life, I have always been fascinated with the assignment of meaning, the mechanism in our brains that causes us to give value and significance to one particular thing while we reject or dismiss another for completely arbitrary reasons. What is it that causes us to form the prejudices to say that one thing means something or has a certain value, and that another does not? We even vary from context to context, often believing that something means something at a certain time, but not at another time. I find this both interesting and confusing.
Take, for example, two incidents that happened to me recently. On three separate occasions this week, I saw the exact same armored truck at a market I frequent. The chances of that, while not astronomical, are pretty slim, and I made note of how unusual it was. Later in the week, I was sitting in my car while I was out running errands and a rat ran in front of my car. There are who-know-how-many thousands of rats running around in a typical city, and seeing one on the street is hardly a rare occurrence.
So which one do you think I interpreted as a sign? Believe it or not, it was the rat.
I can't really explain the logic behind my choice, either, as it wasn't really a choice but more of a feeling. And I started to wonder how I would "know" that something commonplace was a sign when something unusual wouldn't be. I tried analyzing the potential meanings behind either of these sightings to see if anything would present itself. The armored truck, for example, could have meant good fortune, or security, or money coming into my life. Those all sound like great things, why wouldn't I be inclined to see that as a sign? Rats, on the other hand, are harbingers of danger – they are the first to sense when all is not right, and they turn tail and run in an effort to save themselves. Sure, these are all vague interpretations, but I was still no closer to determining why I would accept the rat so readily as a sign, when I had dismissed the truck just as readily.
It didn't make any sense to me, and I was about to drive myself crazy thinking about it, when suddenly one of my most beloved Zen tales wandered back into my head from where it was buried in my memory. This story is a perfect example of how perfection, irony, paradox, and beauty can coexist without problems, as in my experience with the rat and the truck.
An old farmer was working on his crops one day when his horse got loose and ran away. His neighbors came around that evening to sympathize, telling him that he'd simply been a victim of bad luck.
The farmer replied, "maybe."
The following day, the farmer was working when his horse returned. The horse had met three other wild horses and had brought them back to the farm. The neighbors rejoiced and congratulated the farmer. "Such good luck!" the said.
The farmer replied, "maybe."
The following day, the farmer sent one of his sons out to ride the wild horses to try to tame them. The son did his best, but fell off one of the horses and broke his foot. Again the neighbors came around to console the farmer about his bad luck, telling him that he was simply misfortunate.
The farmer replied, "maybe."
The following day, a group of military draft officers came around to take the young men of the village away for combat duty. The farmer's son, however, couldn't go because of his broken foot. The neighbors laughed with delight and told the farmer just how lucky he really was.
The farmer replied, "maybe."
And this is what offers us equilibrium in the midst of the paradoxical path we walk – no matter how much we wander from one side to the other, it's a daily practice of self-inquiry that keeps us centered. Remember, Great Relationships Begin Within!
?Take your soul for a stroll and join us at www.maryannelive.com as we bring in the New Year!