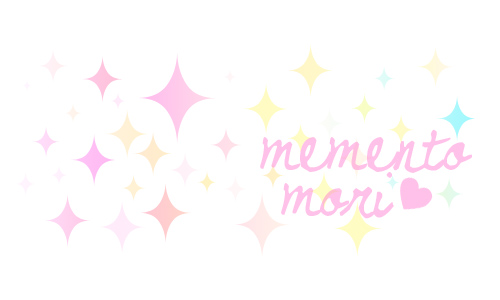 Carpe Diem. We know what that means, don't we? Not too long ago there was another Miseducated article on the subject.
The funny thing about that phrase is that I don't think I've ever heard someone follow it with memento mori, which is latin for " remember that you are mortal." We know that Carpe Diem means ' Seize the day'. While in our minds, we know we should do so because we don't have very many days on this earth. But in our hearts, we hear the phrase and feel carefree, with overflowing life. Memento mori brings you back to remember why you should carpe diem to begin with.
You're only young once. You'll regret what you didn't do more than anything. Live each day as though it was your last. We've all heard it too often to count. But so many of us continue to sit and wait for life to happen. For today to happen. The thing is that those things don't just happen. Oh no, you have to happen, and everything else will follow.
Once before, I wrote that " the days we spend here can become quite monotonous, and life in itself can stop being extraordinary and full of sharp twists and turns, and rather just seem like some tedious chore, and we all start suffering from 'the waiting room syndrome'. "
Upon re-reading, the first thought that came to mind was whether or not you suffer from 'waiting room syndrome' relies entirely on yourself. Whether or not things happen in your life is entirely up to you. Your experiences, whether or not opportunities present themselves, are all entirely up to you.
A friend of mine said it best, using his recent experiences behind the wheel as an analogy. " I'm tired of it. Driving only focused on the destination is the most exhausting way to (live). Every focus on where I am going, but nothing about what is around me. It's an annoying cliche', but I feel I must refocus myself."
Stated simply, the journey between where you are and where you're going is just as significant, if not more so, as your ultimate destination. Much like driving. You get in your car with one obvious goal, to go somewhere. The, equally as obvious, but much less addressed, second goal is to not crash on your way there. If you crash, you probably won't end up where you set out to go. You have to pay attention to the cars, the lights, the signs, the speed limit. But you also have the time talk with passengers, listen to some music, think.
Likewise with life, you don't want to crash. You've got long term goals, a five year plan of things you want to see yourself accomplish. But you have to make use and enjoy the time in between, and focus on what's going on right now.