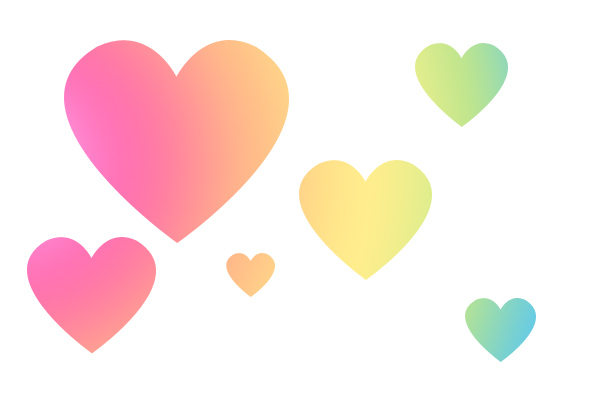 There are thousands of ways you can express yourself, thousands of things you can do that could come across to someone as loving. However, it's where these actions come from that's of utmost importance if you want to be genuine.
You might think that you're expressing love by not arguing back when your partner says something you strongly disagree with, but if you're only doing it so you can have credit for controlling your tongue, or if you're just hoping the payoff for verbally agreeing will be sex, what good is that in the long run? Very little!
If you want to express love from a place of authenticity, start with these tips:

Make the effort to get to know your partner. You'd be surprised how much two people can not know about each other, even after years of being together. This is especially true when you consider that what people like changes from moment to moment. What does your partner enjoy, what do they not enjoy? What are their pet peeves? What do they think about various topics? Knowing these things may not change your actions per se, but investing your interest in your partner will greatly increase the health of the relationship.

Listen to what your partner is telling you. Of course there's the literal aspect to this – the things they actually say – but there are the more subtle clues and hints that you can learn to pick up on. If they keep saying the same sorts of things over and over, learn to read between the lines. "Wow, isn't it great to have a moment of quiet" could be a sign that it's time to start scheduling in times when you both agree to turn off phones, computers, and the TV.

Include your partner's happiness in your assessment of your own happiness. Make a habit of inquiring whether things are going well for them; learn what they're struggling with, what would make their lives better, what they're happy with right now, what they're lacking, as so forth. Incorporate these things into your daily self-inquiry practice.

Act in whatever way you can to make your partner's day better. Even little things can make a big impact, so don't underestimate your ability to transform your partner's daily life. For example, I love sleeping in and my husband knows that, so in order to let me have five extra minutes of sleep, he makes my tea just the way I like it every morning, even when we're traveling. I happen to know that he craves time alone, so whenever something needs to be done and I can handle it on my own, I send him off for half an hour to go meditate, and I sort things out myself. It's the little things.

Consider the new things that will pop up that you don't know about each other yet. Find ways to discover these things. My husband and I love taking spontaneous drives in various directions – we never end up in the same place twice, and it's always an adventure. When we get home, we talk about the experience and how we each perceived it. We're constantly learning new things about each other in this way.
And these are just a few suggestions you can start with; add your own ideas and start seeing how much joy it brings you to bring joy to your partner! It's this authenticity of expression that makes all the difference.
If you actually care, then act like it!
Great relationships begin within!